DNA THEME
Customizing your DNA chipped device with Escribe can yield many results regarding performance, appearance, and function.
Rather than a tutorial of how to build themes with Escribe and the DNA, I am offering a theme I found on Evolv's forum, that I've really enjoyed using, and changed a few things on as well.
I've fixed the theme's ability to read more than two batteries in the Info section,  added a battery volt meter,  and a battery power gauge.
The original theme was built by Copyman in 2018, and he did a fanstastic job.
With his theme you have many user options which are easy to access, and laid out beautifully.
Here are some images of the screens that are used in this theme: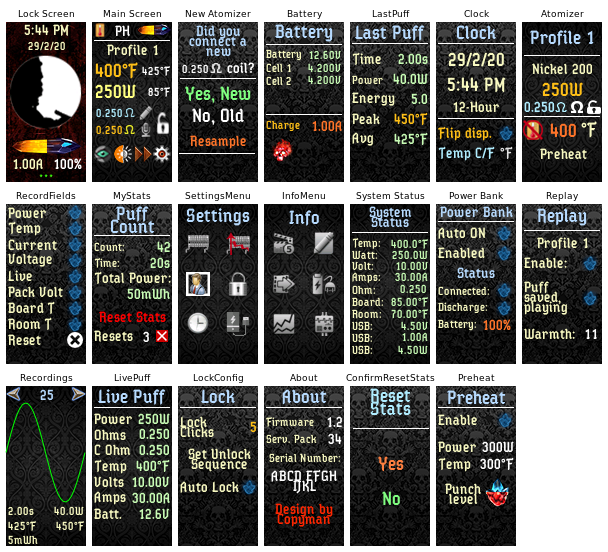 or
Click here to see other themes for the DNA chip
(or)
(Click here for the original version of this theme)
.
Share: