More iTaste VTR
Hey all.
Decided to talk some more about this Inokkin iTaste VTR.
As you saw in the last post, this thing is pretty snazzy lookin'….
I believe I forgot to mention this things also goes sub-ohm…

Yes indeed it does !
It's also got an adjustable pin. I've seen YouTube reviews showing the pin being adjusted effortlessly, however, mine won't budge and there is no mention of it in the manual…..
I'm gonna show you all some more pics of this VTR, also because I'm thinking folks might have not read my previous post.
So here's some pics of the VTR……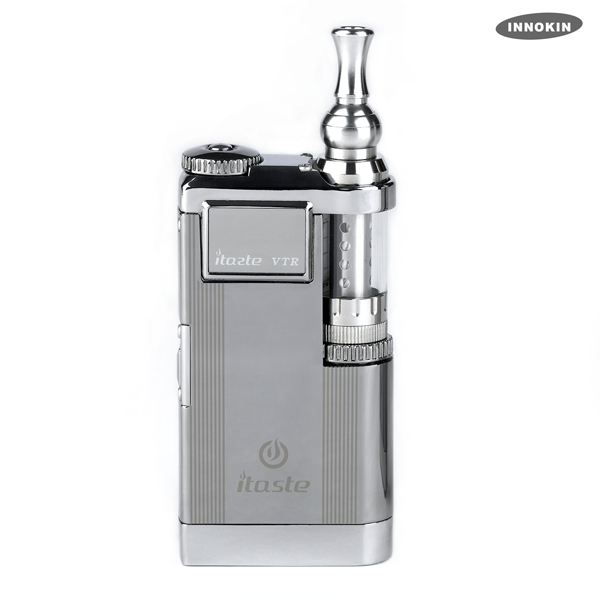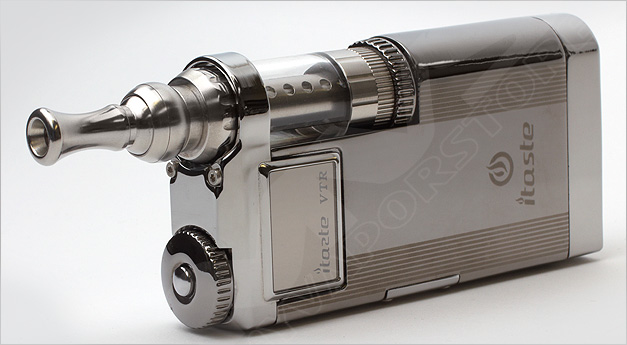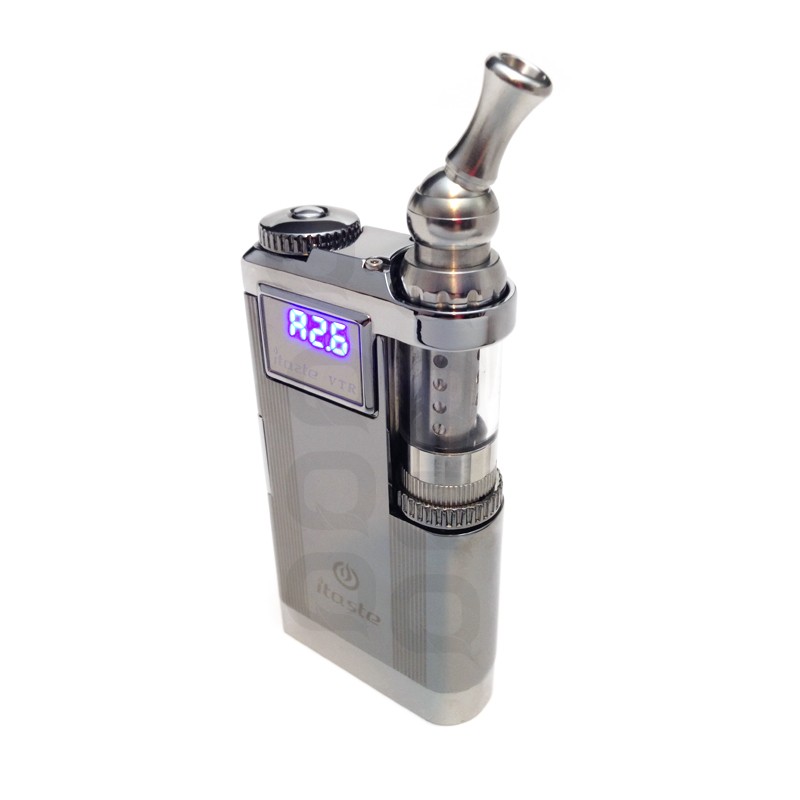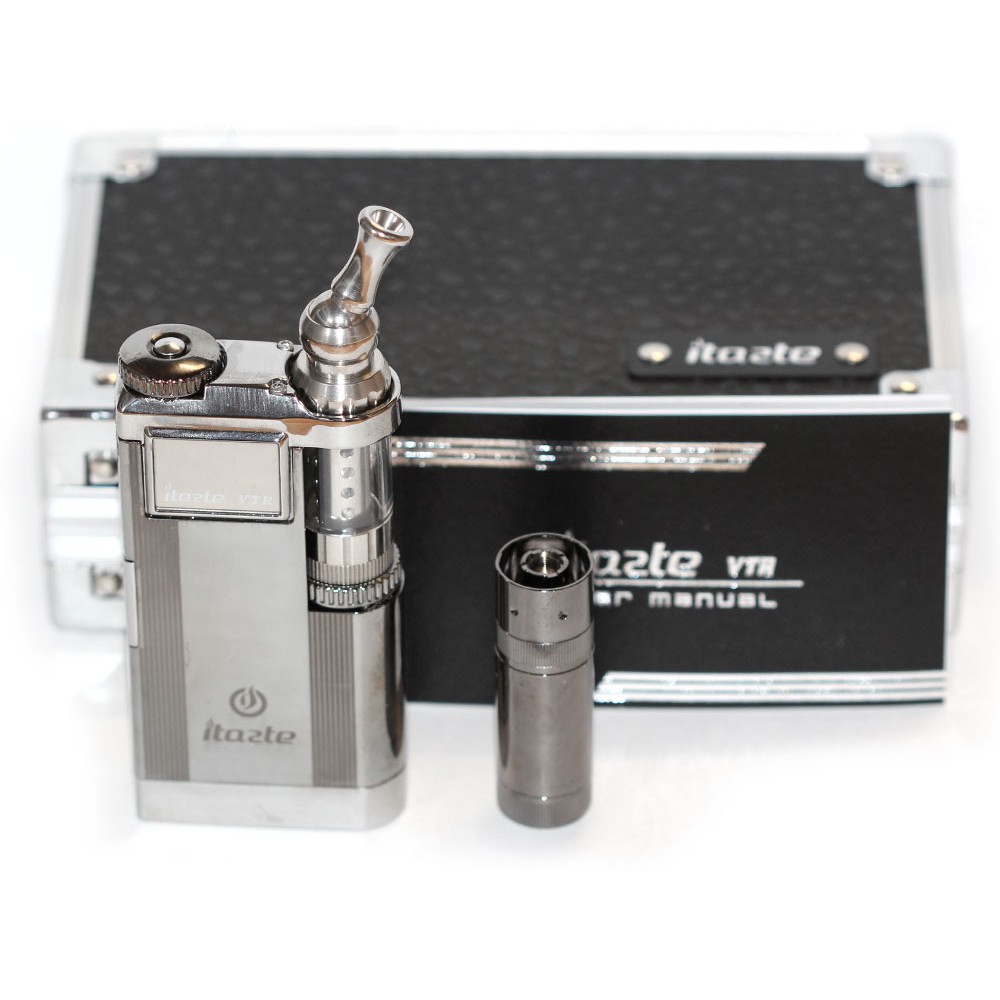 Weighing in at 14 ounces (397 grams) with the battery, this is a mighty AVP.
It's mainly zinc alloy with some chromed brass.
It's 142 mm tall, 22mm deep, and 54.4mm wide. Supports a 65mm battery. Without the battery it weighs 327 grams (11.5 ounces).
Now I'm gonna show you the tank that comes with it. I've previously posted about it, but I'm gonna refresh your memories.
This tank performs better than any I've had, and I've had quite a few. Just look at SOME of my atomizers!

There's a few missing from that row, sorry folks.
So you get he picture. I've tried a few. Settled on the iClear 30S way before getting this VTR mod which is specifically designed for the 30S.
Here's a close-up of the iClear 30S:

A great tank. It's got a unique coil system which works wonderfully. 8 strands (sadly its silica I believe, and they aren't rebuildable) of wick connected to a dual top firing coil. Vapes so good. Here's a pic of the coil :

So when I saw the VTR, it had everything I needed. Built for 30S. Goes 3-15 watts. Goes sub-ohm. Has extension for my globes. Takes external battery, an 18650 IMR Li-Ion. Also, it's built like a tank. Not water resistant like the e-lvt but a tough mod.
So I'll describe the VTR even more.
The VTR is a solid variable wattage and voltage vaping device with detailed finish. It features a rotational wheel and a protective chamber to hold the tank inside. The voltage and wattage can be adjusted with the rotational wheel. The screen displays voltage or wattage and offers intuitive control over settings leading to more accurate performance.
Variable Voltage: Voltage can be adjusted from 3.0 – 6.0 volts in .1 volt increments
Variable Wattage: Wattage can be adjusted from 3.0 – 15.0 W in .5 watts increments
Built-in 3 digit display (Ohms meter, Volts /Watts, atomizer voltage output)
Maximum current output: 5A
Short circuit protection
RMS (root mean square)
Reverse battery protection circuit
Resistive load detection (Ohms meter)
ON/OFF battery switch
LED Battery power display
Low voltage warning
Overtime vaping warning (10 second switch cutoff)
Battery safety protection (vent holes)
510 threaded connector
Can be powered by 1*18650 battery (battery sold separately)
Clearomizer type: Dual Coil iClear 30S (with rotatable drip tip)
With adapter cone, will compatible with 510 and eGo threaded atomizers/clearomizers/cartomizers
Oh and this thing is covered in vent holes, they really got into venting with this VTR.
So, that's my story of the Innokin iTaste VTR, with the standard iClear 30S as the atomizer.
Vape on !
Share: