DIvine Tribe v2.5 Ceramic Atomizer
Well, vapers !
As you know if you you've been following the site, I've been searching for a portable 510 device that can deliver good action on concentrates.
Well I may have found what I'm looking for. Jury's out because I've only owned it a week and we have to see how long it lasts of course.

Here's a rundown.

This unit has NO replaceable coils or wicks, the entire thing is ceramic with a heating donut inside the device.
What you get is a full ceramic atomizer with an inner donut that heats. It's about 0.689-0.753 in ohms. It's got a 510 mod on the bottom to screw into your Temp Control Device. This donut is not recommended on any mod but temp control and I'll tell you I personally burned out quite a few of these trying to use them on normal vv wattage mods.
Here's a pic of the v2.0 and the v2.5 . The v2.5 has the added airholes for much better airflow and ease of cleaning.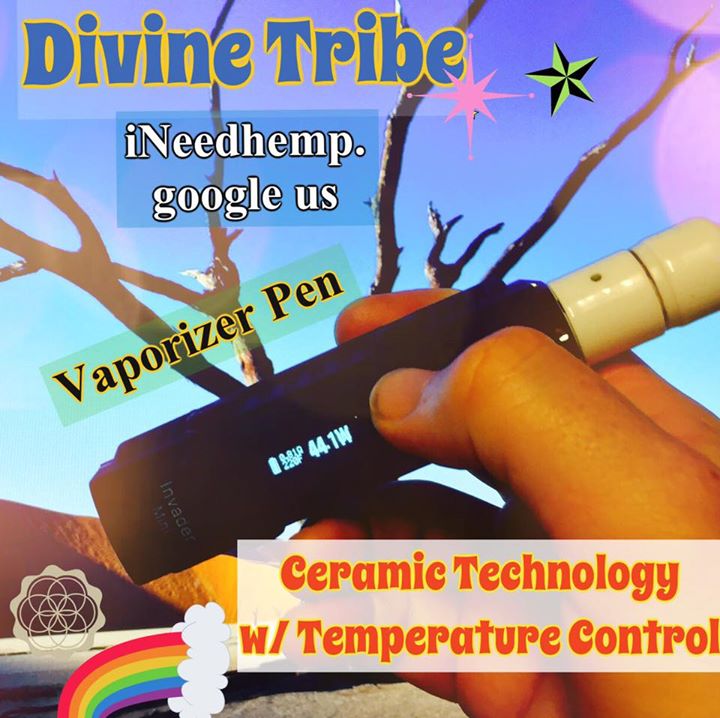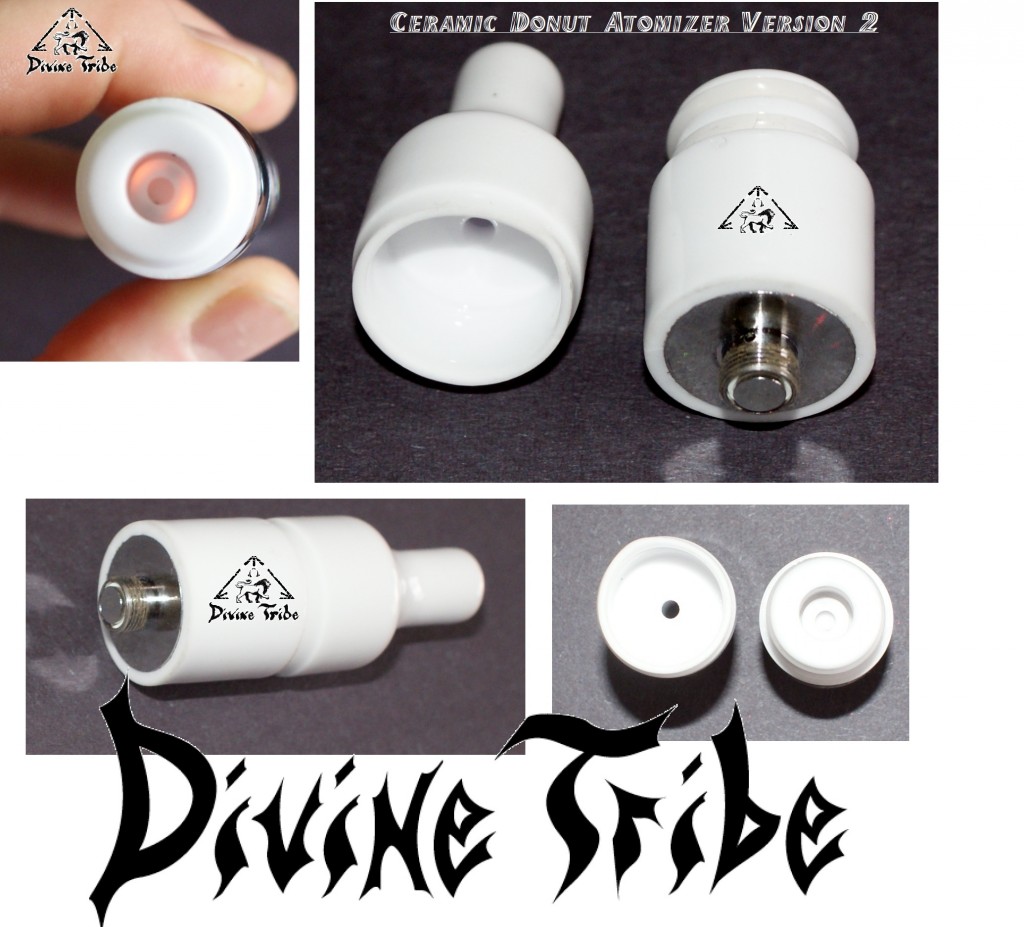 So that's what she looks like.
When you get one, you have to be careful not to overpower it. Start low and work your way up. The donut also 'seasons' to be able to tkae higher temps after some use. Matt has videos linked on his site for cleaning and use.
Since I recenty got the IPV 4S, I am using it in temp control, ni200 mode, at 20 Joules at 310 F degrees. Comes out wonderful.
The taste and quality of vapor is truly wonderful. Ease of action. Portable. Your'e only vaping off of ceramic so you ONLY taste your concentrates.
The temp control really operates well with this donut, causing pulsing action before it reaches critical temp.
We hope to have a direct link for you to purchase these through our site. Stay tuned.
So all the best to Matt and his company, he's put out a sound product.
Any questions, please comment. To find Divine Tribe's site click here.
Share: