Monkey Bone by The Bakery Vape Co. e-liquid review
Our review of  "Monkey Bone" by The Bakery Vape Co.
Well.
Got to try some of this juice in our local vape store, and loved it.
It's a vanilla wafer with banana pudding, and it's sublime. Smooth. Tasty.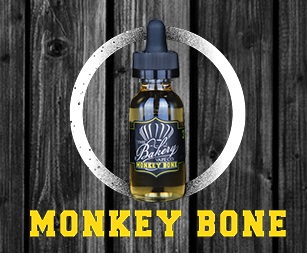 So I decided to go to their website, and order me some for my own home use.
Got a wonderful box via priority USPS shipping that came to me quickly.
It contained 2 great stickers, a 15-20ml bottle of a sample of one of their other juices, an empty unicorn bottle, 3 glass bottles full of e-liquid (I ordered the 120ml order, so it inluded 1 120ml bottle and 2 30ml bottles, all glass, with glass drippers).
So happy to get my box (free shipping), I vaped out the town with this wonderful juice.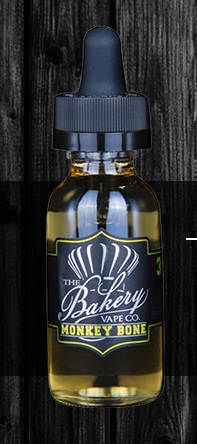 A great liquid. You gotta try this stuff.
-tvn.
Share: