Aromamizer Supreme RDTA Review
Hey guys !
I've had the Aromamizer Supreme RDTA vaping for the past month, and thought it deserved a review on the site.
This is an RDTA tank, meaning it's rebuildable only. Does not come with factory coils. You DO have to know how to build coils when using this device.
Immediately the Supreme worked wonderfully, full of flavor and decent clouds.
Let's tale a look at it :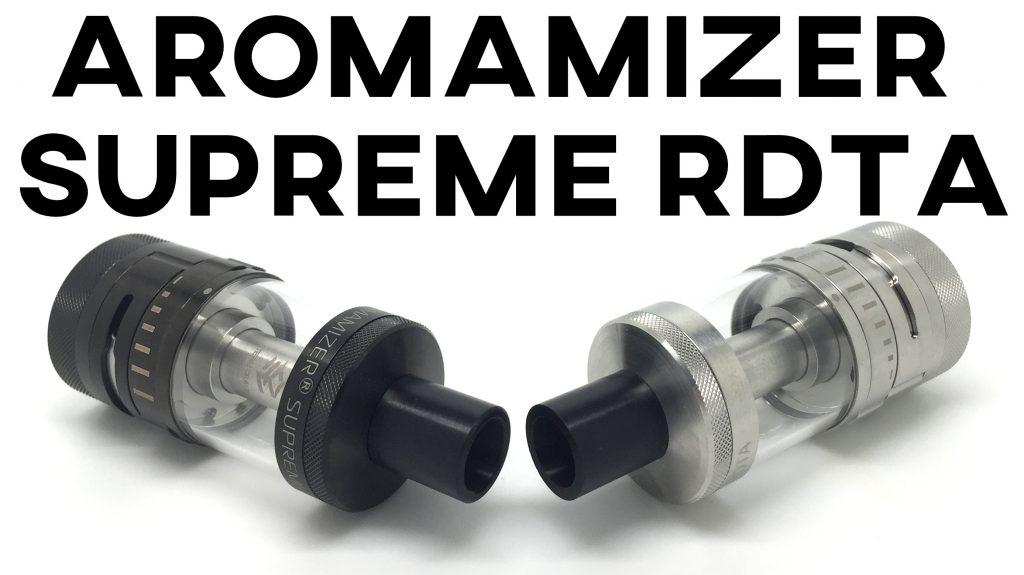 It's got airflow control and juice flow control  valves.
Take care when top-filling, that you completely close the juice valves while filling. Doing this will provide leak-free filling.
There are two sizes, a 4ml and a 7ml capacity version.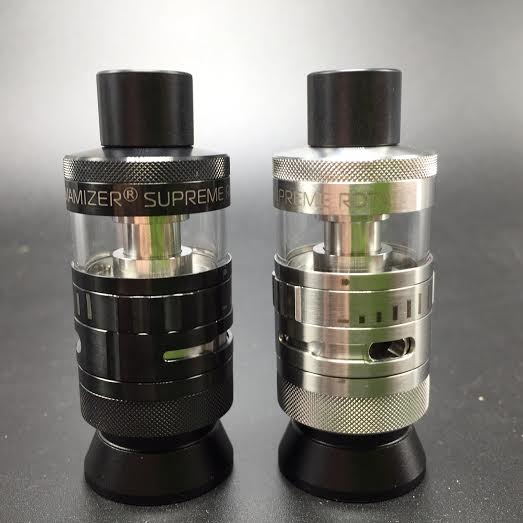 There's the black version, and the stainless steel version.
Building on the Aromamizer Supreme is pretty easy with its Velocity-style deck.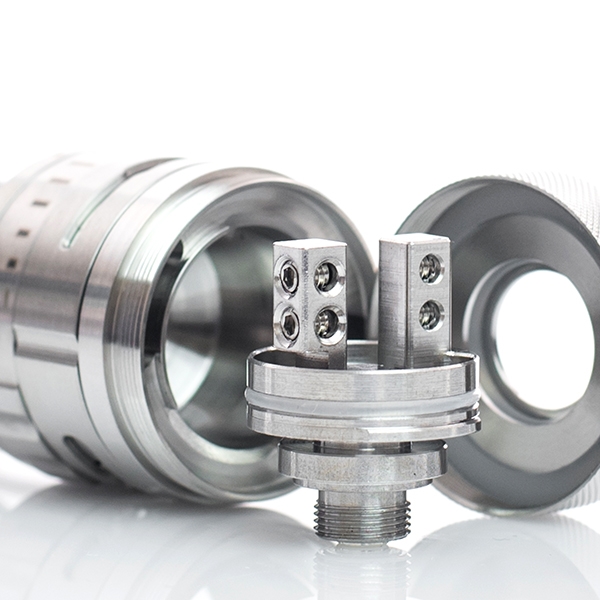 When wicked correctly, this RDTA doesn't leak on its side for extended periods.
It's truly a great tank and my favorite go-to atty these days.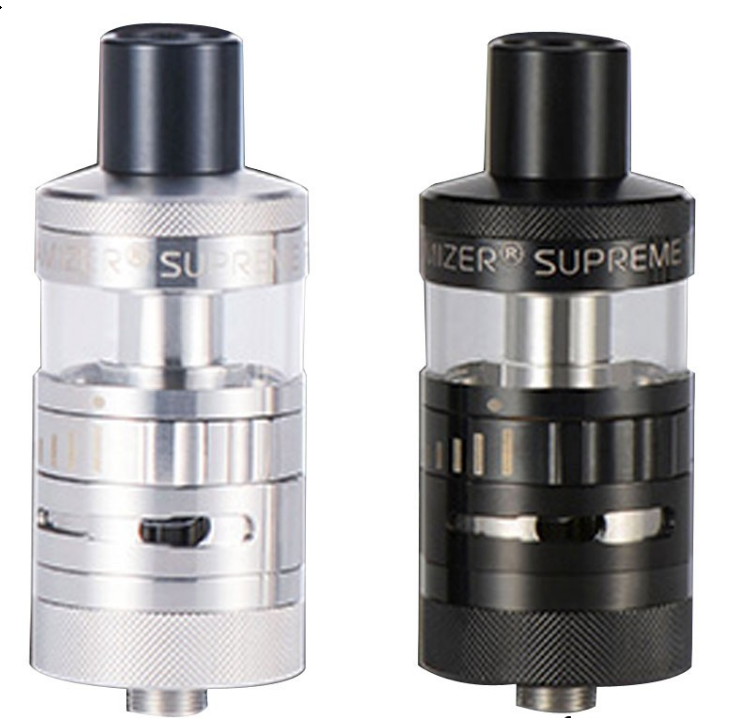 Dimensionsus | metric
DEPTH
25 mm
HEIGHT
70.4 mm
WIDTH
25 mm
LIQUID VOLUME
7 ml
PRODUCT WEIGHT
78 g
Vape on !
Share: