SAVE THE FLAVE IN SF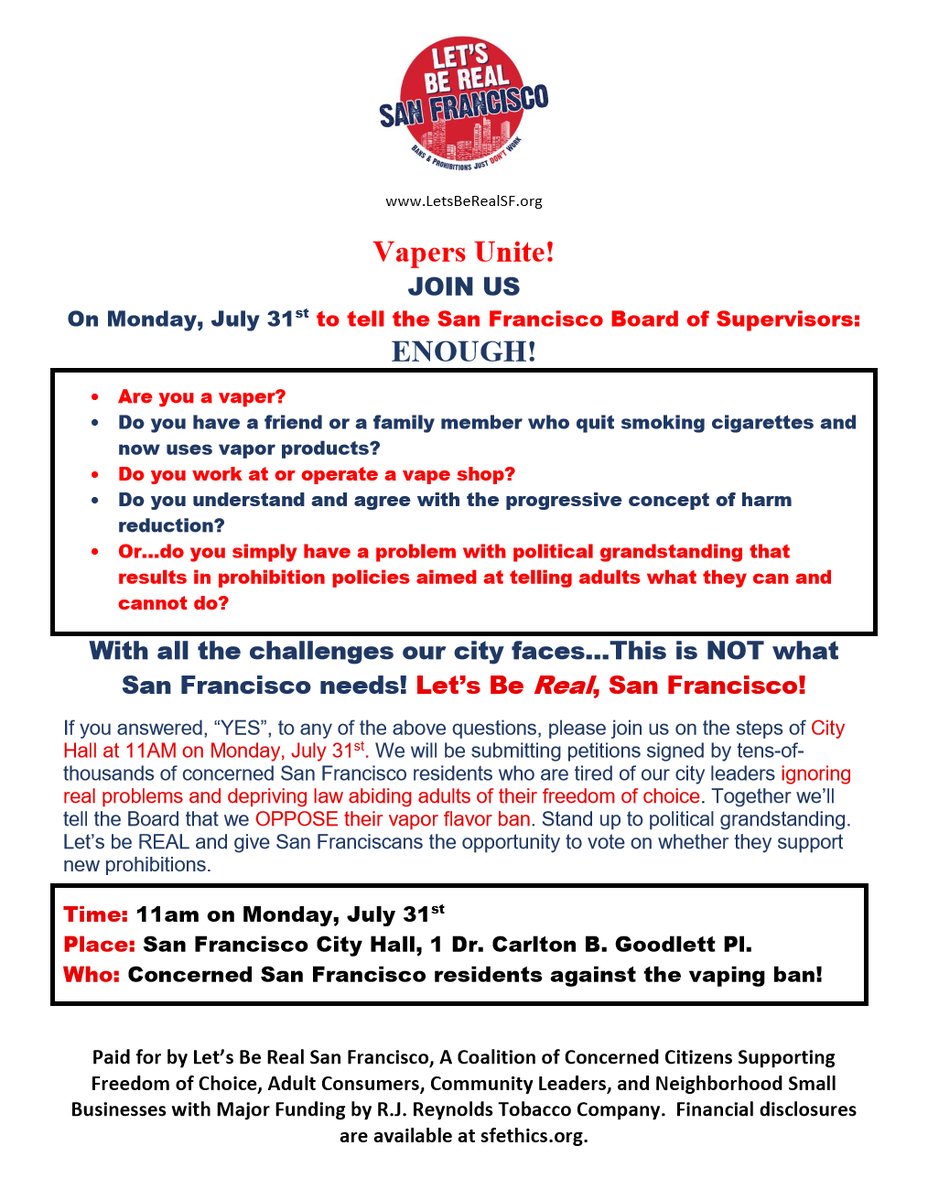 Here's a flyer for you to print and share about the 'flavor ban' in San Francisco.
I'm reaching out to all Californians especially. Print and post. See you at city hall.
The PDF should automatically download. Ignore any error message you see.
If you are unable to download the PDF, click here.
lbrsf-flyer

Get these flyers out!https://t.co/2MzH5GceDc#notblowingsmoke #adultslikeflavors #letsberealsf pic.twitter.com/PUiinNm6U5

— Not Blowing Smoke (@NotBlwngSmoke) July 26, 2017
Join us at this important media event! #notblowingsmoke #adultslikeflavors #letsbereal https://t.co/UAhNFdD85d pic.twitter.com/x7C9kZU9bJ

— Not Blowing Smoke (@NotBlwngSmoke) July 29, 2017
Share: