Evidence over prejudice: Ending the anti-vaping hysteria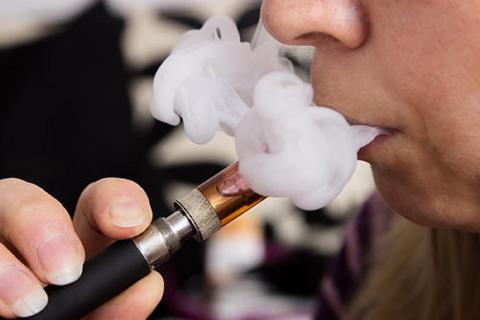 by Guy Bentley 
FDA Commissioner Scott Gottlieb recently unveiled a major shift in federal tobacco policy, heralding a new approach with the potential to champion public health through innovation, harm reduction and consumer choice over a one-size fits all approach manifested in outdated regulation.
Wading into the heated debate surrounding e-cigarettes, Gottlieb's announcement on July 28 put the brakes on what would have been the de facto prohibition of e-cigarettes. E-cigarette businesses breathed a sigh of relief as Gottlieb announced a four-year extension for applications to allow their products to stay on the market.
 These applications may sound like run-of-the-mill bureaucracy, but they are more like a sword of Damocles hanging over the e-cigarette industry. They can cost hundreds of thousands, even millions of dollars, as well as thousands of hours of paperwork, putting them beyond the reach of most vapor businesses.
According to the American Vaping Association, the FDA's own economic analysis shows that 99 percent of vapor products would have been removed from the market next year had the deadline not been delayed, resulting in more than 10,000 businesses closing shop.
The extension is not a fix to the vapor industry's predicament, but it is certainly a stay of execution for a multibillion dollar industry that is helping millions of people quit smoking.
In terms of the FDA's overall approach to tobacco and nicotine, what is most striking in the FDA's plan is the change of tone from years past. While recognizing that nicotine is addictive, Gottlieb made clear that it is the smoke from combustible tobacco that is responsible for the 480,000 smoking related deaths each year, not nicotine.
This basic but underappreciated fact permeated Gottlieb's remarks. Allowing smokers the option to continue using nicotine in a satisfying way without the smoke that may kill them is now an active ingredient in government tobacco policy. In Gottlieb's words, the FDA is attempting to strike "an appropriate balance between regulation and encouraging development of innovative tobacco products that may be less dangerous than cigarettes."
By highlighting the role that reduced risk products like e-cigarettes can play in helping people quit smoking, Gottlieb is sending the message that a policy that fails to recognize relative risk and the potential for harm reduction will be a failure.
The debate over e-cigarettes and reduced-risk nicotine products has raged for years, with both sides locked in a vicious struggle over how and to what extent they should be taxed and regulated.
Anti-vaping activists argue these products are a threat to children, claiming they will hook a new generation on nicotine. They claim Big Tobacco is pulling the strings, producing kid-friendly flavors to lure young people into vaping. (It should be noted that no tobacco companies even produce e-cigarette flavors that these campaigners take umbrage with, such as cotton candy or gummy bear).
But after years of mounting evidence, the merchants of doubt who have been sowing confusion and fear around vaping out of a misconceived desire to banish nicotine from society have been found wanting. Claims that e-cigarettes act as "gateway" to smoking have been thoroughly debunked, with teen smoking rates in free fall and teen vaping falling sharply last year.
Studies have consistently shown vaping to be far less hazardous than smoking with the Royal College of Physicians concluding the risks of vaping are unlikely to exceed 5 percent of those of smoking.
The evidence showing vapor products are helping people quit smoking continues to grow. It was perhaps a happy coincidence that the FDA's announcement came just days after a study published in the British Medical Journal provided some of the strongest evidence yet that vaping is helping people quit smoking.
The welcome message now coming from the FDA and the expanding body of evidence from around the world is that e-cigarettes and other reduced risk nicotine products should not be treated like combustible cigarettes.
On the state and local level, lawmakers should take note of the evidence and resist lobbying from anti-vaping activists to impose taxes and restrictions that will limit the effectiveness of e-cigarettes in helping smokers switch. No doubt these lobbying efforts will increase now that the FDA is taking a more rational approach to vaping at the federal level.
Decades ago we could only have dreamed of a situation where innovation and entrepreneurship would usher in thousands of businesses, employing tens of thousands of people making it enjoyable for people to quit smoking. Fortunately, the FDA has finally noticed the potential for harm reduction presented by reduced risk nicotine products.
The time has come for anti-vaping campaigners to shed their prejudices, examine the evidence, and work toward a world where smokers who wish to quit have the best possible options available to them — including e-cigarettes.
Guy Bentley (@gbentley1) is a contributor to the Washington Examiner's Beltway Confidential blog. He is a consumer freedom research associate at the Reason Foundation and was previously a reporter for the Daily Caller.
(Click here for original publication.)
Share: