Wismec Tinker 2 Mod Review
Welcome, vapers, to another review !
This time it's the Wismec Tinker 2 mod.
I was looking for a durable mod when I came upon the Wismec Tinker 2.
Seeing it's rated IP67, dust-proof, shock-proof, and semi-waterproof, I was immediately interested.
This mod is dual 18650 with all the temp control settings, including TCR.
Let's look at the specifications :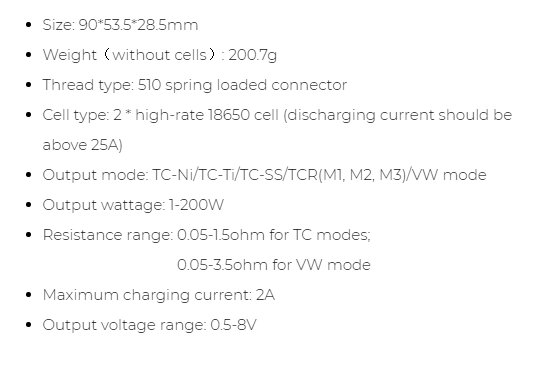 This Tinker 2 mod also has an 'Avatar' chip inside, making it fire in 0.001 seconds, according the manufacturer. It's extremely responsive, definitely.
The mod is rated IP67, the 6 means completely dust-proof, and the 7 means immersible in water up to 1 m.
The mod feels very nice in the hand. Not too heavy but not featherweight either, good solid mod.
I will say that the 0.96 inch display is too dark. Difficult to see anything other than wattage/temp/clock, whichever you have up front. They also used the wrong colors, blood red/brown on black, to show the data of the coil.
I'm hoping the good folks at NFE Team will develop their custom firmware for the Tinker 2. Then, it would truly be a great mod. I feel the only thing lacking in this mod, is the firmware. If you want to voice YOUR desire for the Arctic Fox/Red Panda firmware for the Tinker 2, sign up for the forum and comment here.
The clock works well, keeps proper time, unlike the Wismec RX2 20700.
Come in four colors, Titanium Gray, Blue/Purple, Black, and Red.
Here's an image of the various screens, although, they do not appear this clear and bright :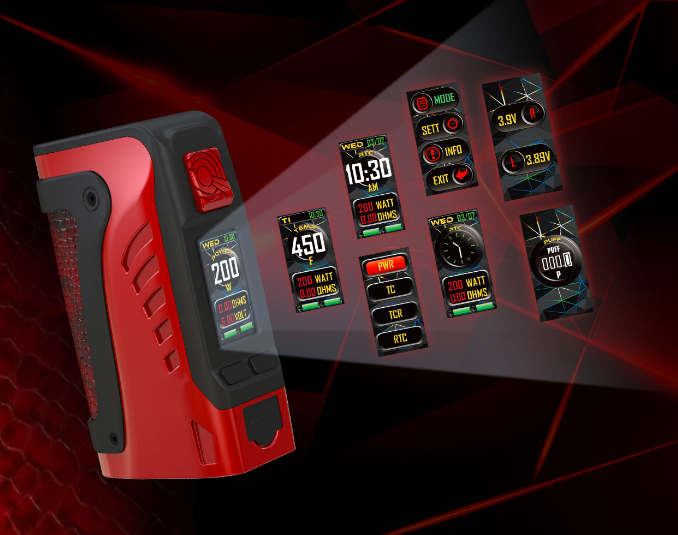 The face used during vaping can either be the temp, the wattage, or the clock, either analog or digital.
This is a great little mod. Features a 2A charging port/firmware port covered by a silicone rubber seal. The battery door seals tight, with a latch. Everything about the tinker 2 says 'durable'.
Yes, I am quite happy with it, and I recommend it for normal day to day vaping.
The button has a nice click-y feel, very fast response.
As far as Temperature Control goes, I was impressed by this lower-priced mod's TC action. Very similar to the TC of my other mods, it seems to be fairly accurate.
Here's a look at the color options :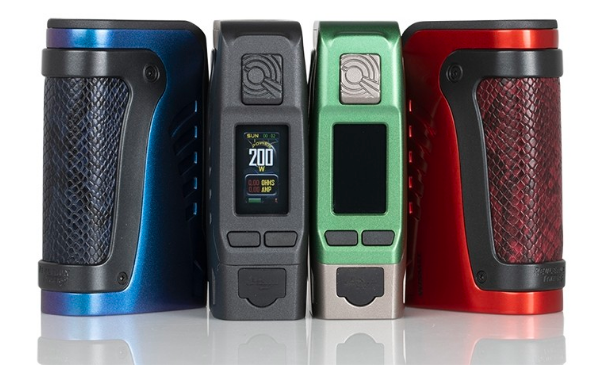 The mod is made of zinc alloy metal, and features a gold-plated 510 pin.
Fits great in the hand, evenly weighted. I'd say this is one to have in your lineup, for going out to the beach or pool or perhaps…. in the shower ? Yes, I've even seen posts of people showering with it !
You can get your Wismec Tinker 2 kit, with the Trough tank, by clicking HERE, or, the image below!
Share: