Two important YouTube videos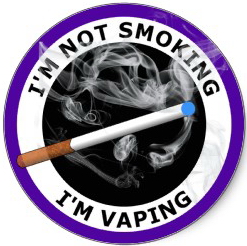 I've come across two YouTube videos I think you should see.
The first, a new ad about vape flavors, is here :
The second video is an interview with a man who came down with this "Vaping Pneumonia" or "Vaping Lung", whatever you wanna call it, this latest problem with THC vape cartridges, which has caused some deaths and many hospitalizations.
This video clearly explains how the victim intended to say he has never used nicotine e-cigarettes, yet the content was edited, and presented in such a way as to imply e-cigarette use.
Below the video, I'll share with you an ad from the Tennessee Smoke Free Association, which I almost agree completely with.
Here's the interview, this shows how our media manipulates the facts to its viewers:

OK, so here's the new ad from the Tennessee Smoke Free Association, I'd almost agree with it except…….
People have been vaping or smoking cannabis oil for a LONG time, and we almost never got reports of 'lipoid pneumonia' from the press.
Other than that, a good ad. Check it out :
Hope you found all this helpful, interesting, etc.
Please SHARE these items among your friends, co-workers, family, and followers !
Share: