Freemax Fireluke 2 / Twister 80w kit
Greetings !
Today, we are reviewing the Freemax Fireluke 2 tank and its accompanying mod.
As you can see in the image, I'm using the new TX3 coil from Freemax for the Fireluke M. I also have some TX4 coils as well.
See that red dot ? That's to tell you where the top slides back from, push there to slide it open and fill port is there.
The coils:
So what's with new coils for this tank ? Well, the TX3 is a three-coil atomizer, and the TX4 is a four-coil.
These coils are both mesh style, made from kanthal. Here's some close-ups of the coil: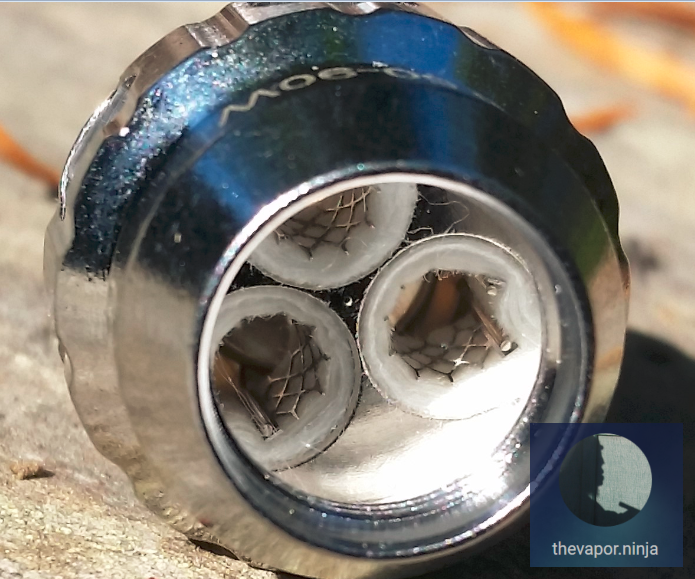 That's the three-coil tx3 above, a very nice vape indeed.
Here's the tx4 :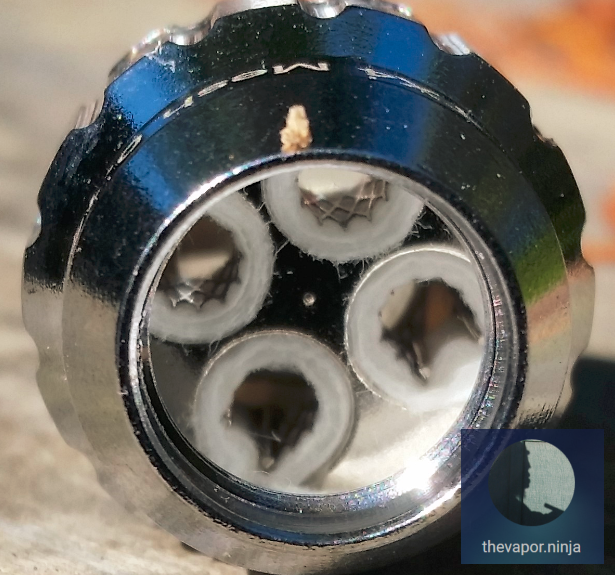 The image of the tx3 came out better, the tx4 looks similar in real life, just has four coils instead of three.
The difference between the tx3 and the tx4 coils are noticeable. With the extra 4th coil, you definitely get more vapor.
Which of course means bigger clouds, more nicotine per puff, etc. I mean, you've got four coils workin' for ya.
Downside ? Uses more juice, of course. However these coils really deliver a nice vapor.
They're made with "tea fiber cotton", not entirely up on this tea fiber cotton, but it's a nice vape, it works well.
Here's the coils they offer for the Fireluke 2: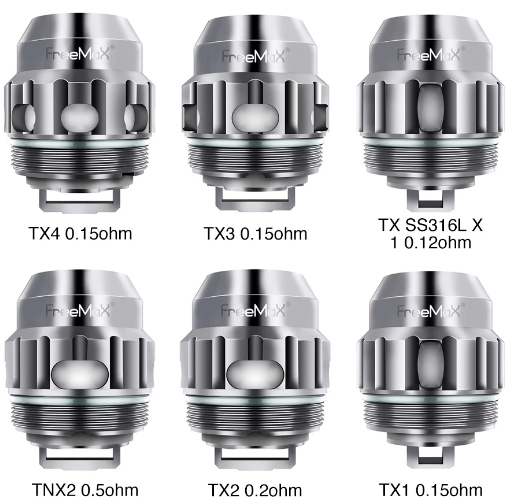 So how's the tank itself ?
Well, it vapes very well, and the stainless steel mouthpiece ("Drip Tip" people call them, now) actually stays quite cool. It's an 810 sized wide bore, works very well. I was pleasantly surprised.
The tank has no leaks after a week of use. The top slides nicely and seals well. However, I have one MAJOR gripe:
The fill port (hole) is built primarily for plastic needle-nose bottles only. I use a glass bottle and dropper for my liquid, and had one heck of a time filling this tank. Even a 30ml sized dropper will not fit into the fill port. Also, its small size and no other air escape causes the liquid to pour over, unable to leak into the tank.
I have no solution for this other than using plastic needle-nose bottles, or, squeezing extremely slowly from a dropper. I guess needle-nose is more the norm these days, but many of us want to use glass bottles with glass drippers. Sadly, we cannot fill this tank without making a mess (unless inserted slowly).
The tank hits great, no issues.
The mod.
They come in six different colors, matching the mod color they come with:
The mod works well, it's a spinner type, like we used years ago. Goes from 5-80 watts. The 5 isn't clearly marked, but you can basically count back from 10 with line markers.
In the stock images the numbers are very clear and easy to read, however, my mod has them simply engraved with no ink, so it's a bit hard to tell where the wattage is at. Set it and forget would be my advice.
Here's an image of the mod with the tank. As you already saw, I got the brown one.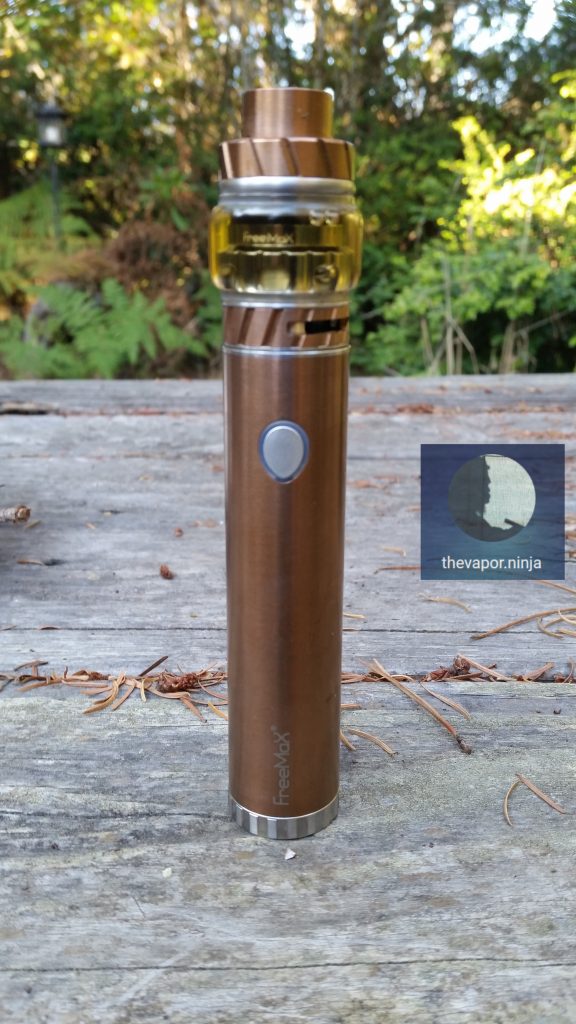 The mod hits well, fast firing. It's got a 21600 battery inside, rated at 2300 mAh. Not exchangeable.
Would've been nice if we could change the battery out in this unit. I'm generally not a fan of internal irreplaceable batteries. However, it works well, but will not last an avid vaper a whole day, as you probably figured out already.
Back to the tank.
The tank is machined very well, replacing the coils is smooth and pleasant. Nice squishy seal.
The coils screw into both the top and bottom of the tank. Be sure to firmly tighten the coil into the base, so that, when you open the tank, the coil isn't screwed into the top part. Never over-tighten vape parts.
The color is done well. Metallic, nice finish.
The top slides open, you push where the red dot indicates, and it reveals the fill port.
Again, this tank can pretty much only be filled by a plastic needle-nose bottle, or, an extremely small dropper.
That's my main con for this tank. Lots of pros. The coils are quite good.
28mm base diameter
5mL maximum capacity
Stainless steel and pyrex-reinforced glass construction
Slide-to-open top fill design
90% tea fiber cotton & 10% organic cotton coil construction
810 driptip
So would I recommend it ?
Sure, it's a good tank. I recommend you try it, it's quite nice.
Share: