The Aromamizer Ragnar RDTA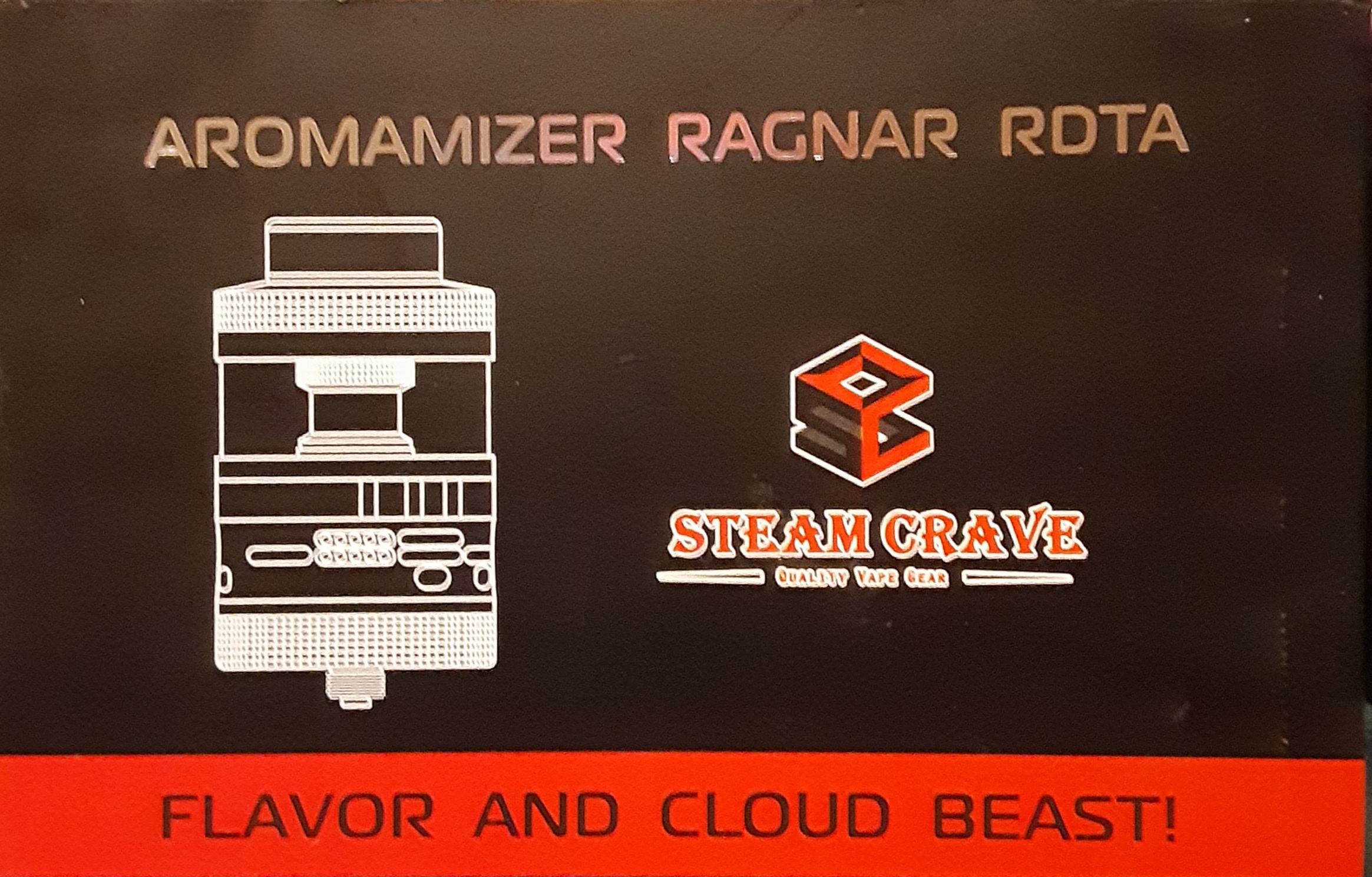 Steam Crave has come out with a great tank in their Aromamizer series, the Ragnar RDTA.
The Ragnar RDTA, that is, Rebuildable Dripper Tank Atomizer, takes custom  built coils, and, as such, you will need to re-wick the coils yourself, and all that jazz. There are no disposable coils, per se, available for the Ragnar.
The Ragnar comes with its own set of prebuilt coils for you to trim and insert into its deck, however.
This tank measures at a healthy 35 milimeters (mm) around.
The Ragnar comes in either Standard or Advanced versions.
With the Standard version, you get the 18ml glass, the postless deck, and all the tools u need etc.
With the Advanced version you also get two 25ml glass pieces,two 18ml glass pieces,  a velocity deck, a mesh deck, and a postless deck. Some other goodies too, like, extra grub screws, replacement O-rings, steel tool, and squonk pins for all 3 decks. Also a chimeny adapter for that larger 25ml glass. Here's a look at the decks:
The Ragnar has a wide selection of airflow options, including fully open with 80% side flow and 20% bottom flow. Or, you can select just side flow, just bottom flow, or, reduced airflow to the side.
There is also a juice control dial, which controls the flow of juice to your wicks.
The postless deck includes honey comb air holes coming from the bottom of your coils.
It's marketed as a 'flavor and cloud beast' and it most certainly is. Great, immense vapor production and awesome flavor.
The Ragnar comes with 22mm wide bore 810 drip tips :
Really nice, pretty, comfortable mouthpieces.
The tradition of Aromamzer flavor production lives on with the Ragnar. The tank is easy to coil up and wick, it's a very forgiving tank to build on.
So here's the 25ml version, (the Advanced version) here:
To properly wick the Ragnar, the best advice I can give is to lightly pack the cotton into the juice well. Lightly. The Ragnar is very easy to coil and wick, to get it leakless and without dry hits.
The build quality is magnificent, the machining is perfectly done, this is a quality piece without a doubt, true to Steam Crave's repuation.
It's been a real joy to use this tank.
The Ragnar also comes with a squonk pin for each deck.
The Ragnar comes in 3 colors:
The Ragnar 35mm RDTA has three configurations. It can be an RDA, an 18ml tank, or a 25ml tank: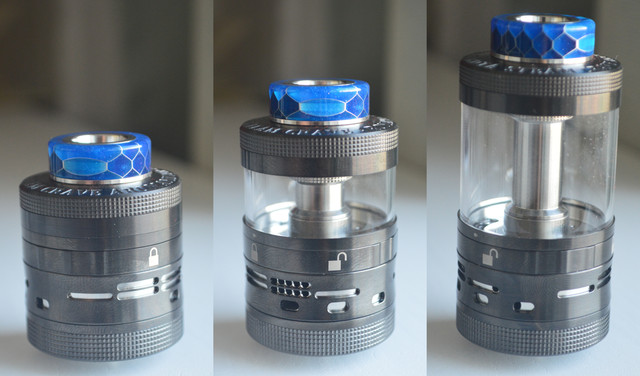 So, I'll leave you with three more images and just say, that I highly recommend the Ragnar for professional vaping.
This IS a professional tank, meant for professional vapers.
.
Share: