The Hammer Of God XL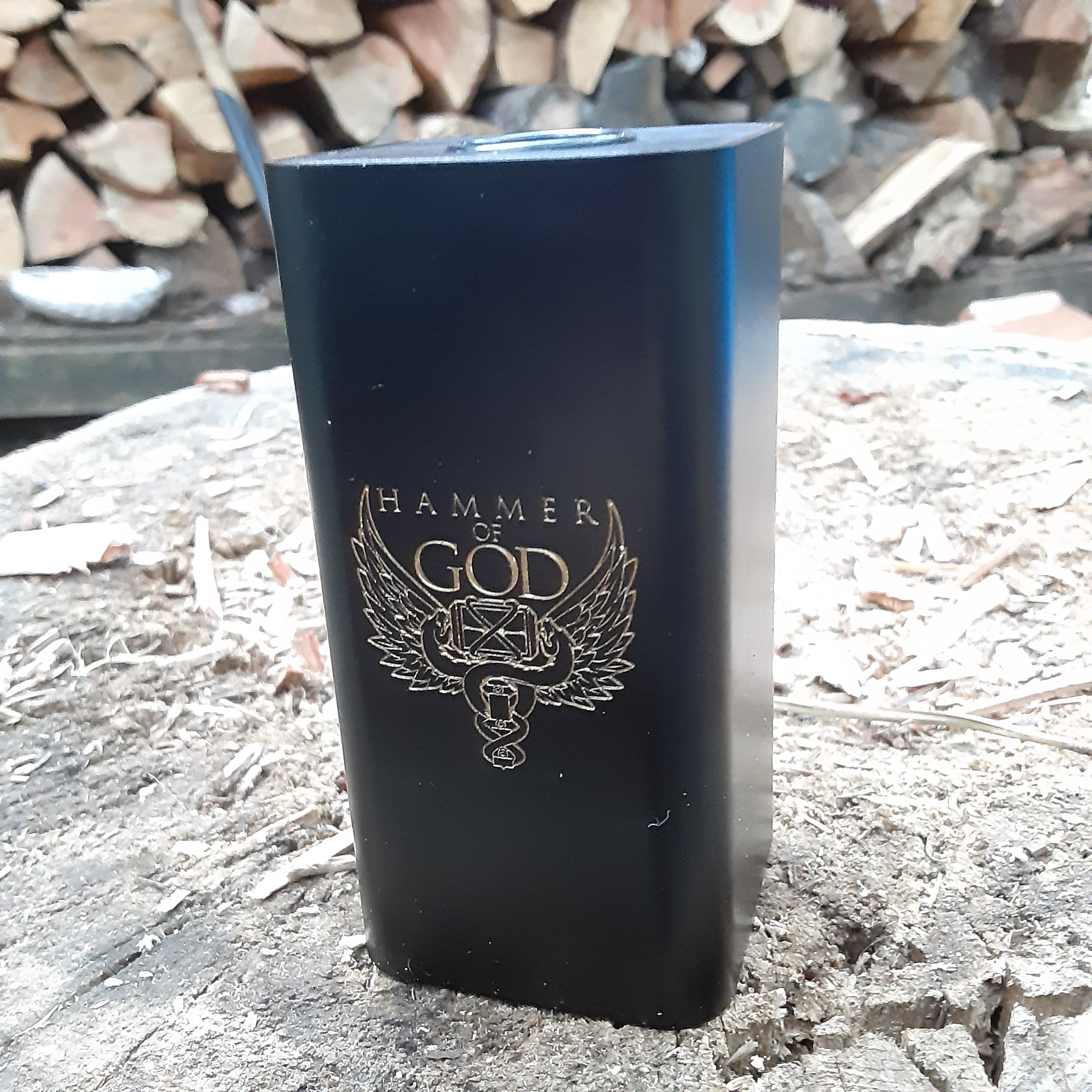 The Hammer Of God XL
This BEAST of a mod is available NOW from the folks at Vaperz Cloud !
This Hammer Of God XL is a mechanical ('mech') mod, operating at a top voltage of 8.4 .
Taking four 21700 batteries, this is a powerhouse. Not only does it employ four 21700 batteries, they are stacking in '2s2p' configuration.
The '2s2p' is for 2 series, 2 parallel. Think of it like this, there are two 2-battery 'packs' or 'sets' in the mod. So the two paired batteries are in series with each other, but each pair is in parallel with each other. This double the voltage to 8.4, and stacks the two 'sets' of mAh also, so, say you have four 2800 mAh batteries, you will have, at full charge, 8.4 volts and 5600 mAh.
This is a mechanical mod, which means, almost no safety features, no screen or menu, and only one button, the fire button.
The wattage that is delivered to the coil depends on the resistance of the coil(s) itself. Using Ohm's Law (click HERE for a handy calculator), you decide on coil resistance to determine wattage.
If you don't know what you're doing, don't do it, and learn from an experienced mech vaper.
The Hammer Of God XL does have one safety feature. The battery contacts on the door are designed to break with a current of over 60 amps, thereby cutting the power supply. This is in the event that your coil shorts.
The fire button is not for wimps. It has a very strong throw, almost too hard to fire it. This is also keeping safety in mind, so that your pocket or pack doesnt accidentally fire the firing button.
The mod has a good feel to it. It measures 45mm x 42.5mm topside roughly, plenty of room for my Titan V2 tank, which is 40mm. The mod is 100mm tall.
I've got the black one, there is Blood Splatter, OD Green with Black Platter, and the Dead Space design.
It's been a joy to go the whole day without changing batteries, and I'm sure this mod will last for a very long time, having no chip to fail or screen to ruin.
I must again remind you that this is a professional mod, meant for advanced users only !
They're still available from the Vaperz Cloud website at the time of this post.
Here are some more images: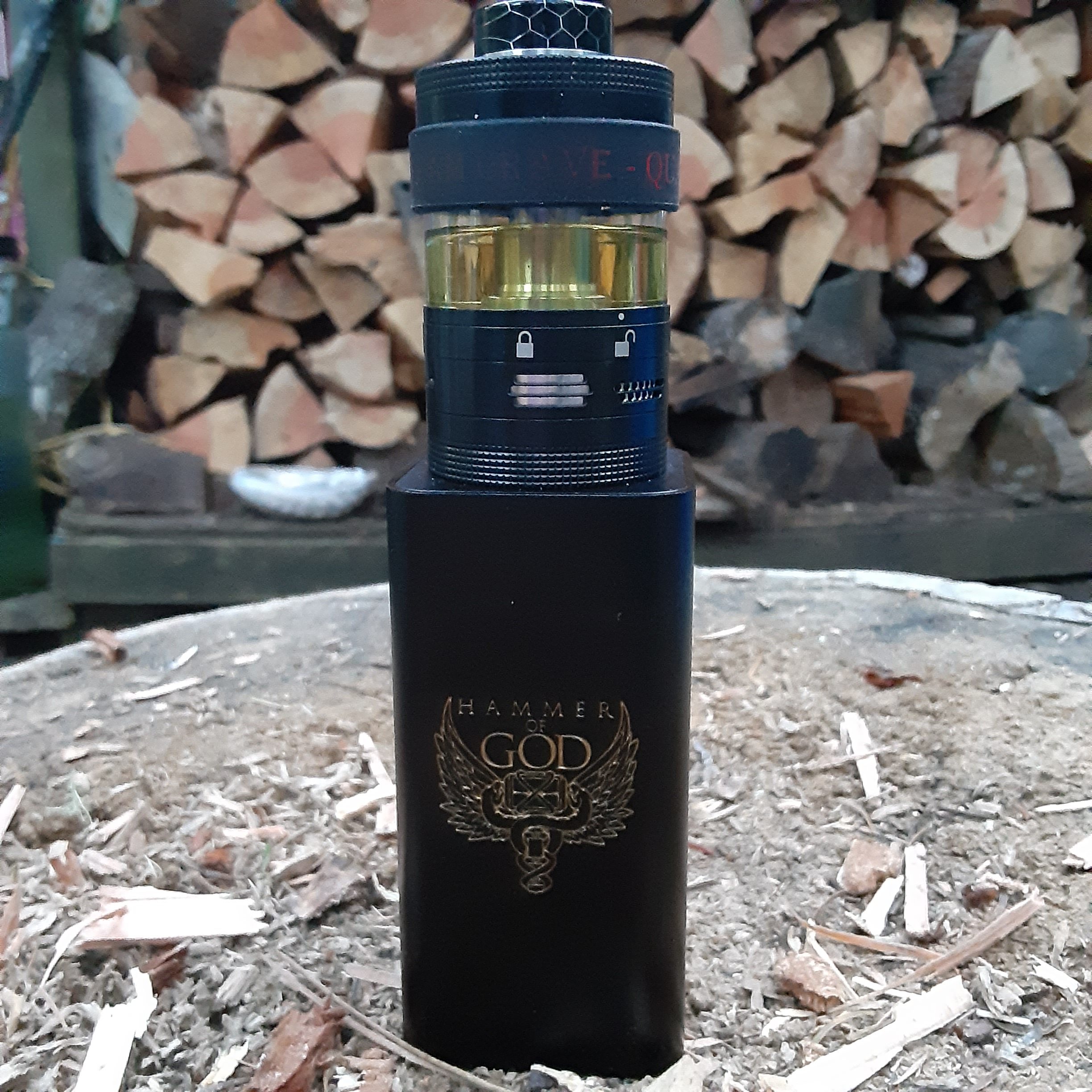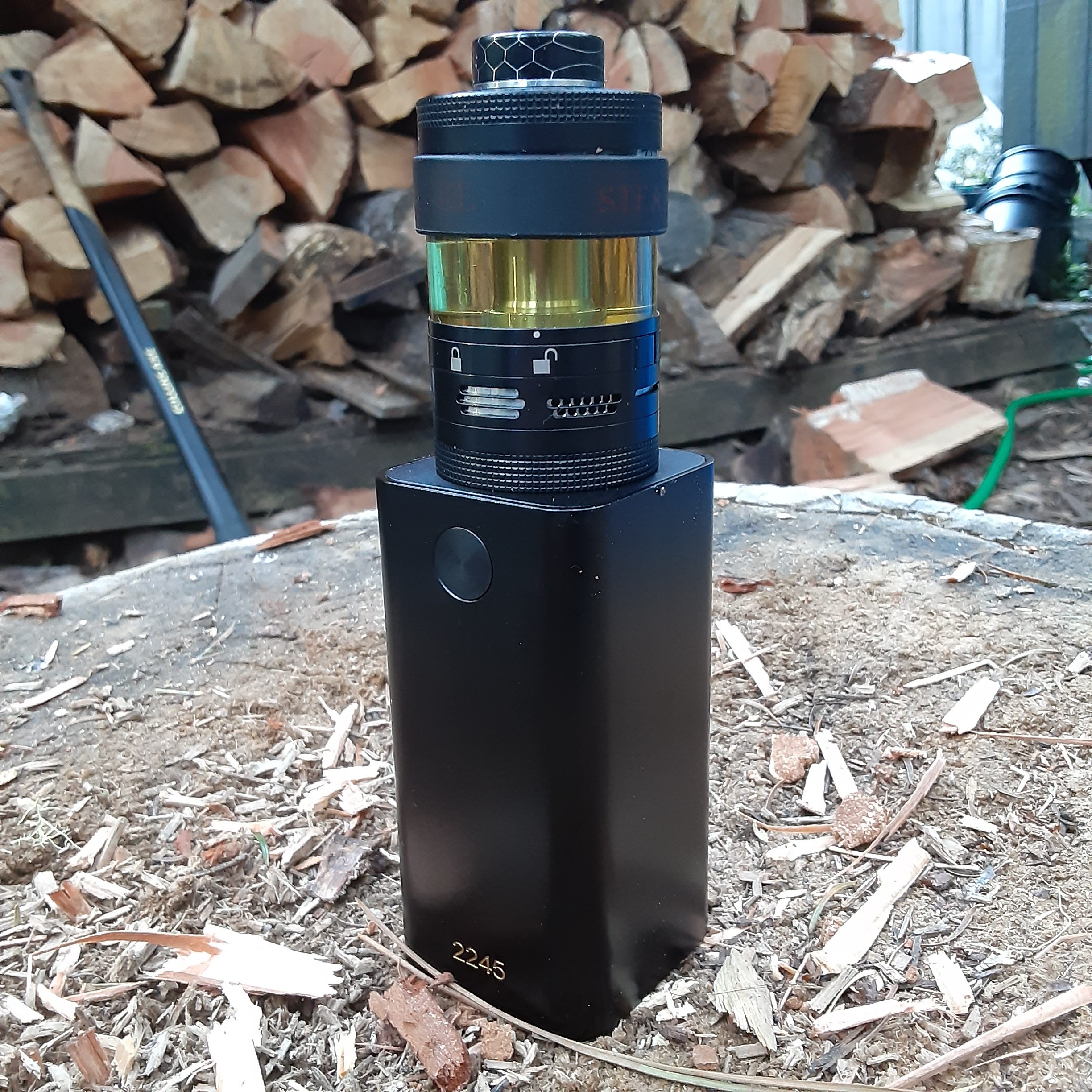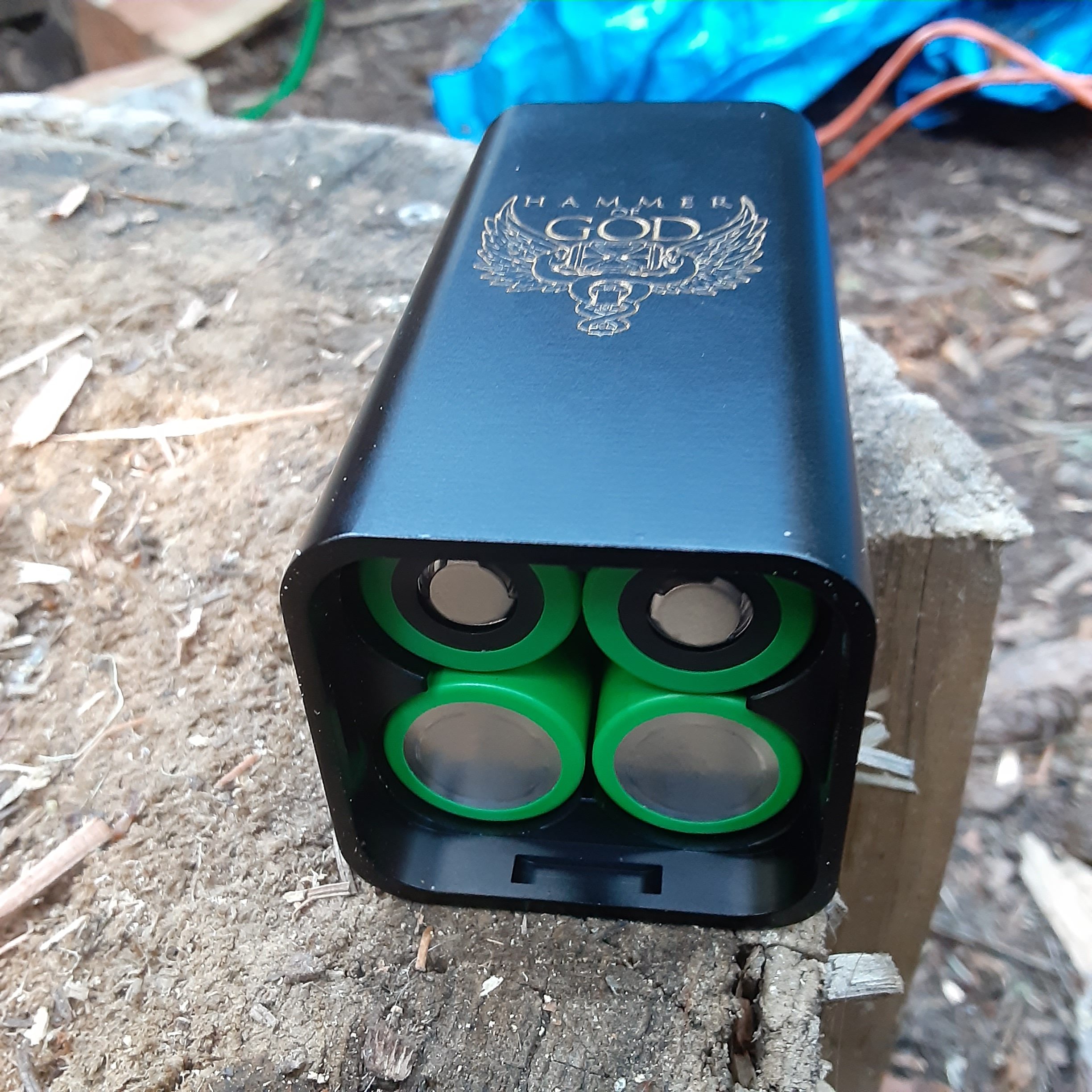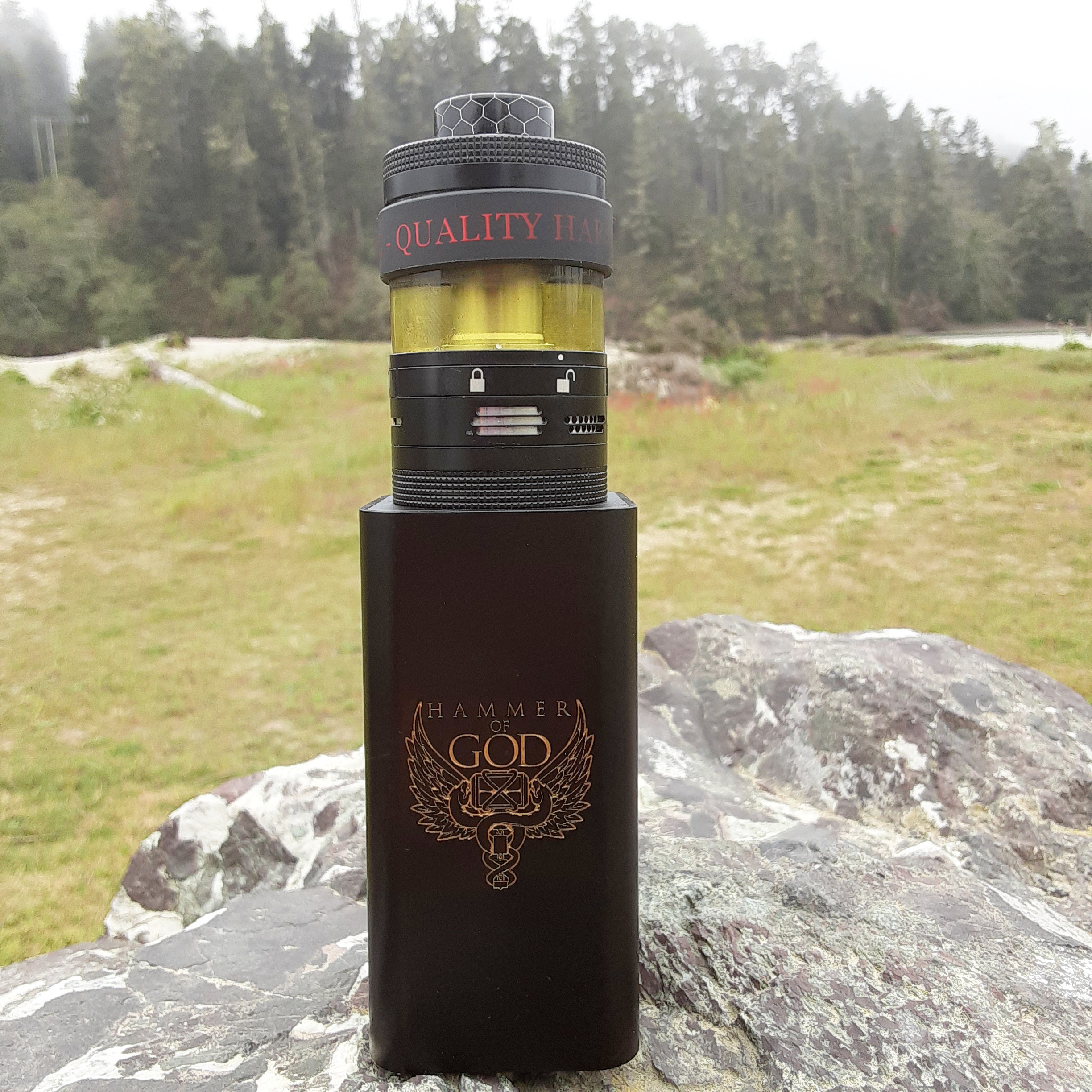 Share: