The Crossing Tech mini HDT

The Crossing Tech mini HDT…. Heated Dab Tool.
Many of us have had a certain experience with loading our 'dabs' (cannabis concentrate) into our cups on the V5, Core 2.0, V4, etc… where the dab won't come off the tool.
Previously, I've had to work a lighter with an all-stainless or titanium dab tool in one hand, lighter in the other, and position it over the cup… a pain in the rear no doubt.
Now, with the HDT, and this, the new Mini Heated Dab Tool, such endeavors are no longer required.
Uitlizing an internal battery and a ceramic blade, this tool is really handy. The blade has has an angle on it, making it perfect for scooping dabs out of container edges.
To operate it, just click the fire button five times rapidly. The power light will indicate the power level. There are three power levels, as it uses a small ego-style ecig mod for the power.
Blue is the first heat level, which is sufficient enough for rapidly heating up the blade, and thus, your concentrate. Your material will slide gracefully off the edge into your cup.
The deisgners most likely did not design it to have three power levels, but the mod (battery) that they use already came with such ability. So green is the middle heat level and red is the hottest.
Built by SZ Crossing Tech, they are availble from Humboldt Vape Tech right now.
The original HDT comes with a replaceable blade, this mini does not, it is fixed.
This comes with a blade cover that fits snugly.
Really easy to use, five rapid clicks to turn the device on, five rapid clicks to turn it off.
The Mini HDT features a thicker blade than the original version.
Now I get my dabs right where I want them. Slick !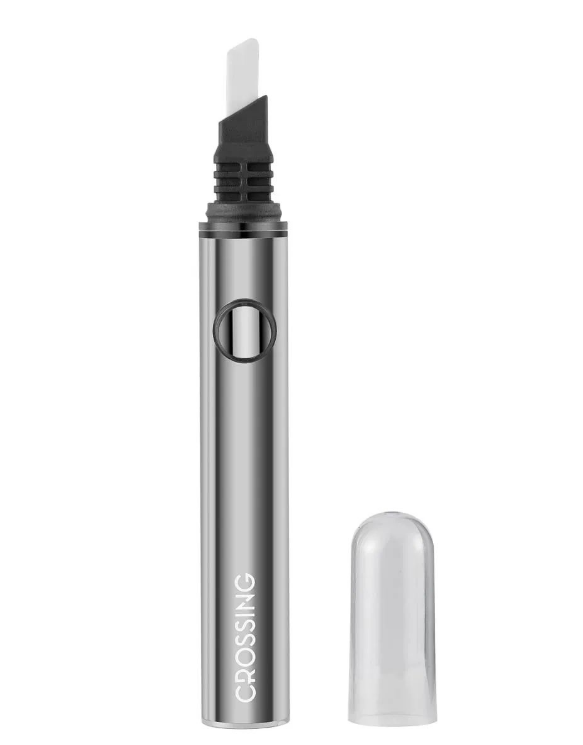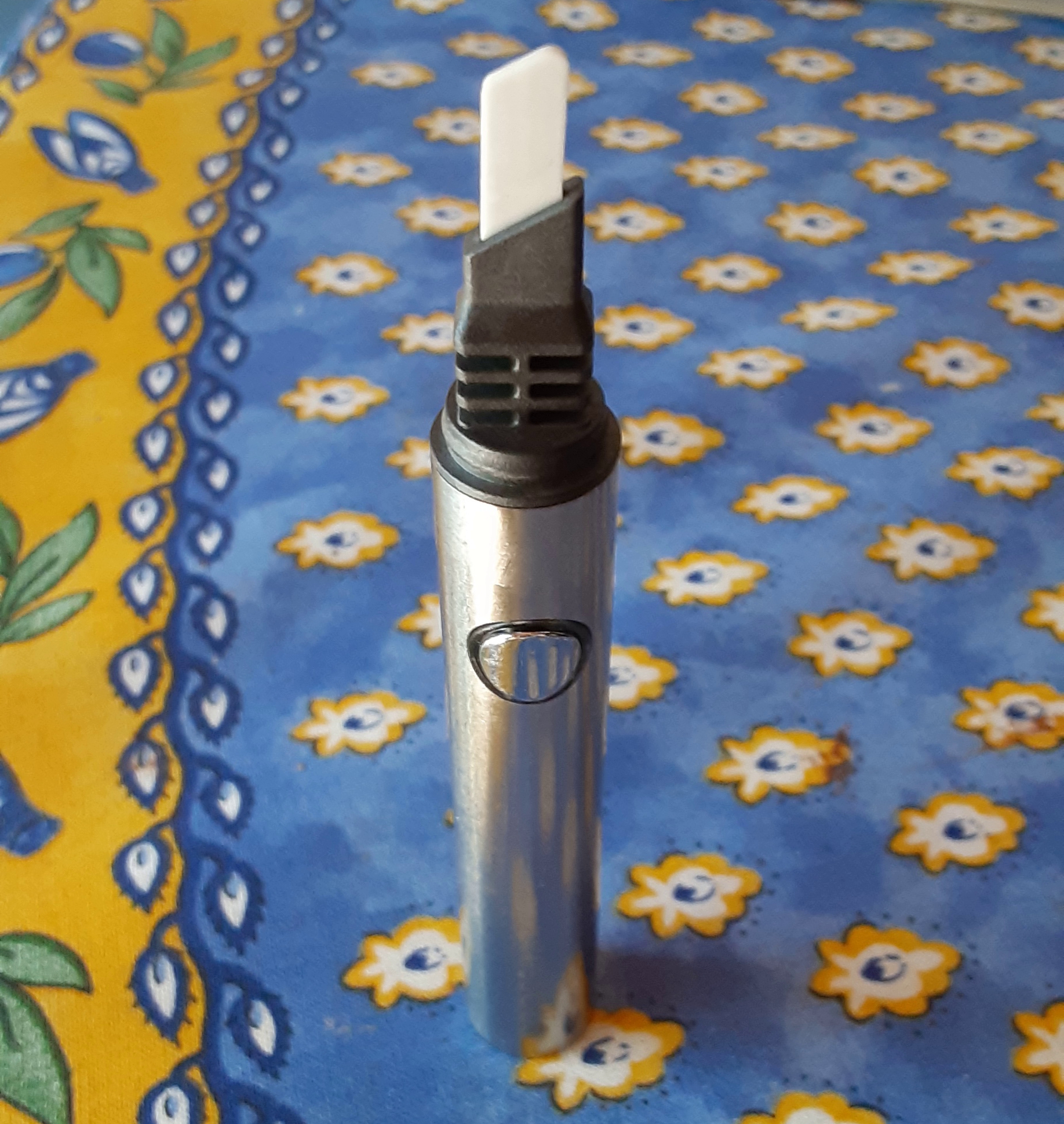 .
Share: