Dovpo MVV 2 II 280W Mech Mod Review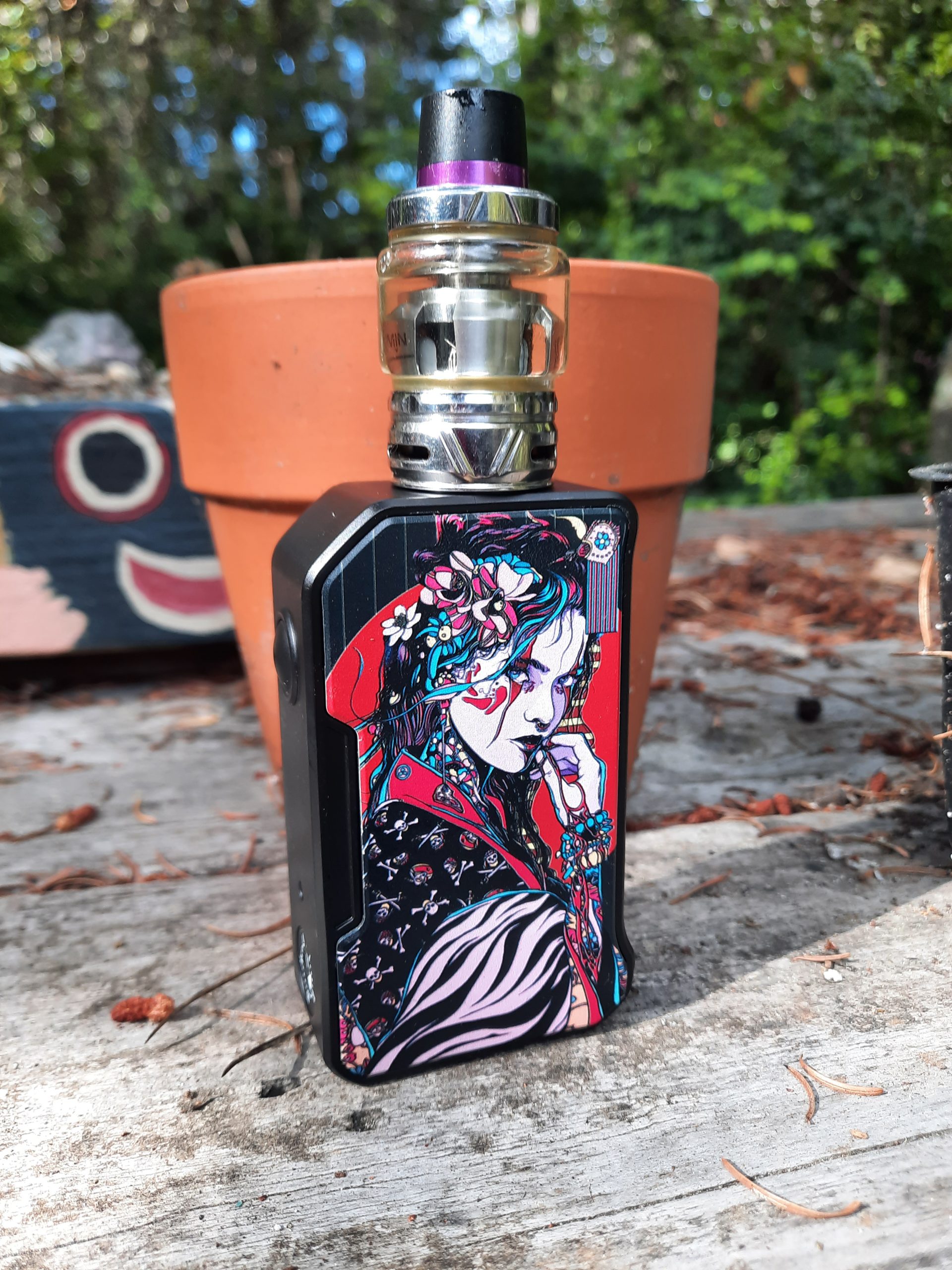 The Dovpo MVV 2 II 280W Mech Mod.
I can tell you right away that this mod is not your typical mech mod.
The term "mech" is short for "mechanical", harkening back to the days of "mods" being made from flashlights.
The idea of a mech is simple: connect your coils to your power source with no chip, no controls of any kind, just straight on/off power from your  batteries. Controlling the wattage is done by using math and coil manipulation.
So your typical mech mod will have basically nothing on the mod except an on/off power switch.
The Dovpo MVV 2 II 280W Mech Mod has a lot more going that goes far beyond mechanical-only.
True, it's paralell-facing dual battery configuration, ready to deliver between 1.0-8.4 volts (by way of the 'potientator'). However, the fact that there is no 'wattage' adjustment is the only thing that remotely qualify this mod as a mech.
It's got polarity protection. It's got overheat protection. It's got under-current and over-current protection. It's got a battery level indicator, and, to top it all off, it's got a voltage adjustment dial.
That said, it's a nice mod that delivers some great power. The current on the mod is  1.0-8,4 volts. That gives you a lot of room to use most coil resistances available. The mod can 'buck' but it cannot 'boost'. That is, it can reduce the voltage output from the batteries, but it cannot raise it.
The battery voltage indicator is a small LED light just above the 'potentiator' dial. It is green for good, yellow for medium charge, red for low battery.
The 'potentiator' dial is interesting. It's labelled with roman numerals from I-V (1-5), but that does not correlate to anything meaningful. It is not volts, so, just think of them as 'power levels' i suppose.
I've got a .50 dual coil in series and am using level 4.20 on the dial. Getting production about the same as my 6.4-8.4 volt real mech, around 120 watts roughly at this moment. It varies as the batteries wear down from around 145 watts to 90 watts, so, I figure IV.II (4.2) on the dial is roughly  7 volts…..You'll have to experiment and "dial" it in !
All that said, I like this little mod. It measures at 91.0mm x 53.0mm x 27.0 mm. It weighs about 135 grams. It's a little powerhouse ! It sits the Crown 4 nicely. They are available in black or with a clear case. The battery door is magnetic.
Here are some pics !
.
Share: