The Hammer Of God DNA 400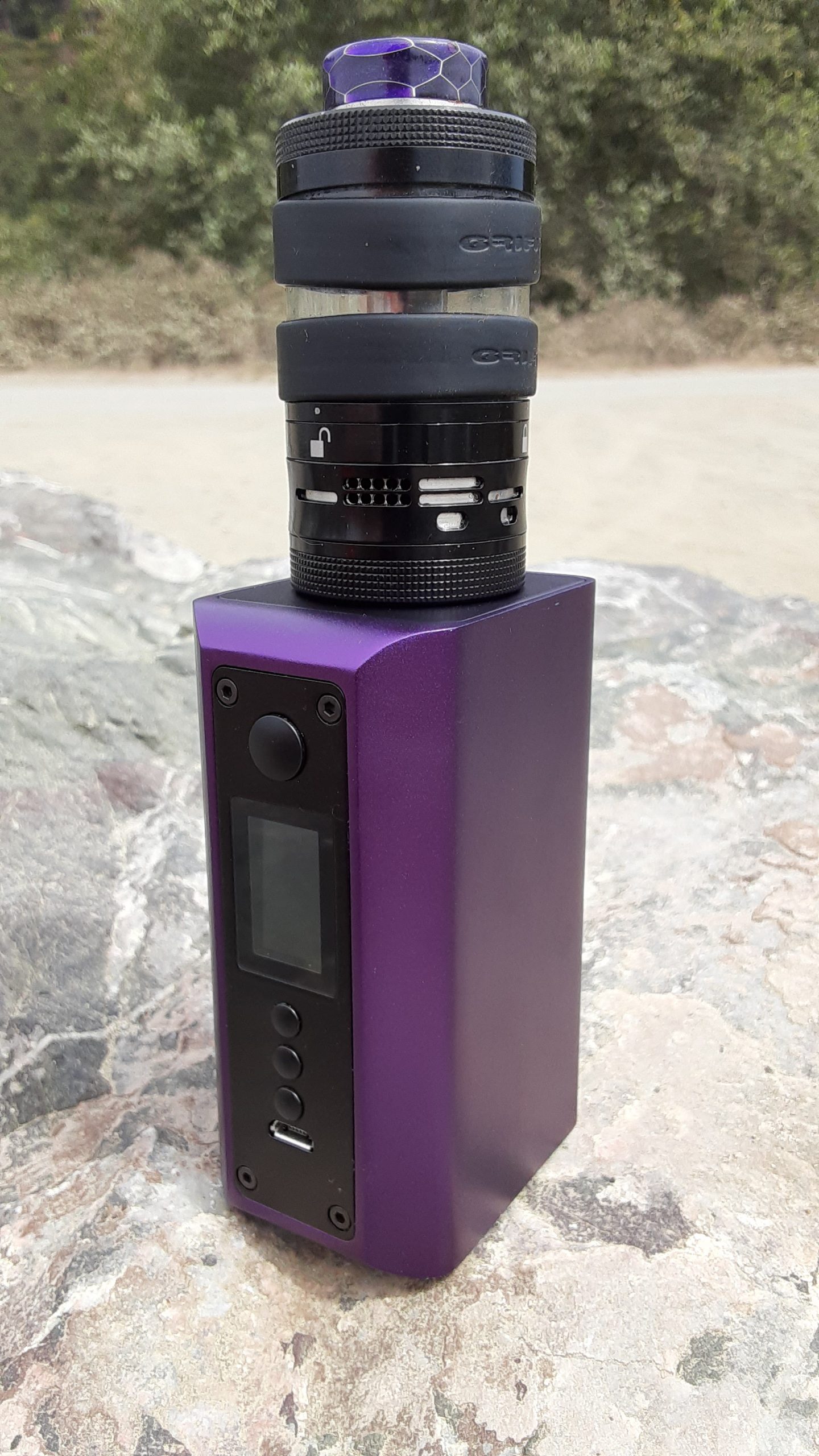 Vaper Cloud has released their latest mod, the Hammer Of God DNA400 !
This awesome beast of a mod can deliver up to 400 watts, hence the name DNA400.
Now, how often will a typical vaper vape at 400 watts ? Not very often. However this mod has a lot of features that make it quite interesting.
First and foremost, Vaperz Cloud has incorporated the DNA250c chip by Evolv, which is world famous for its temperature control suite, and with Escribe software, it can be customized.
The DNA250c chip, when paired with 4 batteries, is able to reach 400 watts. The DNA400 Hammer Of God uses four 18650 batteries, in series configuration.
Readers familiar with the Hammer Of God series of mods will expect the mod to be a '2s/2p' mod, meaning the two sets of paired batteries are set in paralell, this HOG has them in series, to achieve the 400 watt output.
There is another result of having four 18650 batteries besides reaching 400 watts, which is battery life. This mod has incredible battery life.
The HOG comes in classic black, OD green, or grape purple. I got a purple one.
The body is aluminum alloy. The battery door fits very nicely and has a good latch action, fitting firmly. The fire button is a lot less 'clicky' after using the mod for a few weeks, though.
This mod can take up to a 44mm diameter atomizer with no overhang. The included o-ring for the 510 connection prevents any scrapes on the mod from your atomizer. Be advised, though, that the o-ring will fall out when the mod is tipped upside-down. It can also get stuck onto the bottom of the atomizer. Not sure why they didn't fit it in there better. I thought it was just mine, but after seeing Vaping Bogan's review, I realized they all do this.
According to my digital scale, the HOG DNA400 weighs 312.93 grams with no batteries or atomizer. With batteries it weighs a hefty 497.62  grams, just over a pound !
This is a really solid mod, and tight. What I mean is, the buttons meet perfectly, no gaps, and the chip is formed to the mod neatly.
Excellent paint job on the grape/purple. It's a deeper purple than what I've seen elsewhere online.
Enjoy the images below !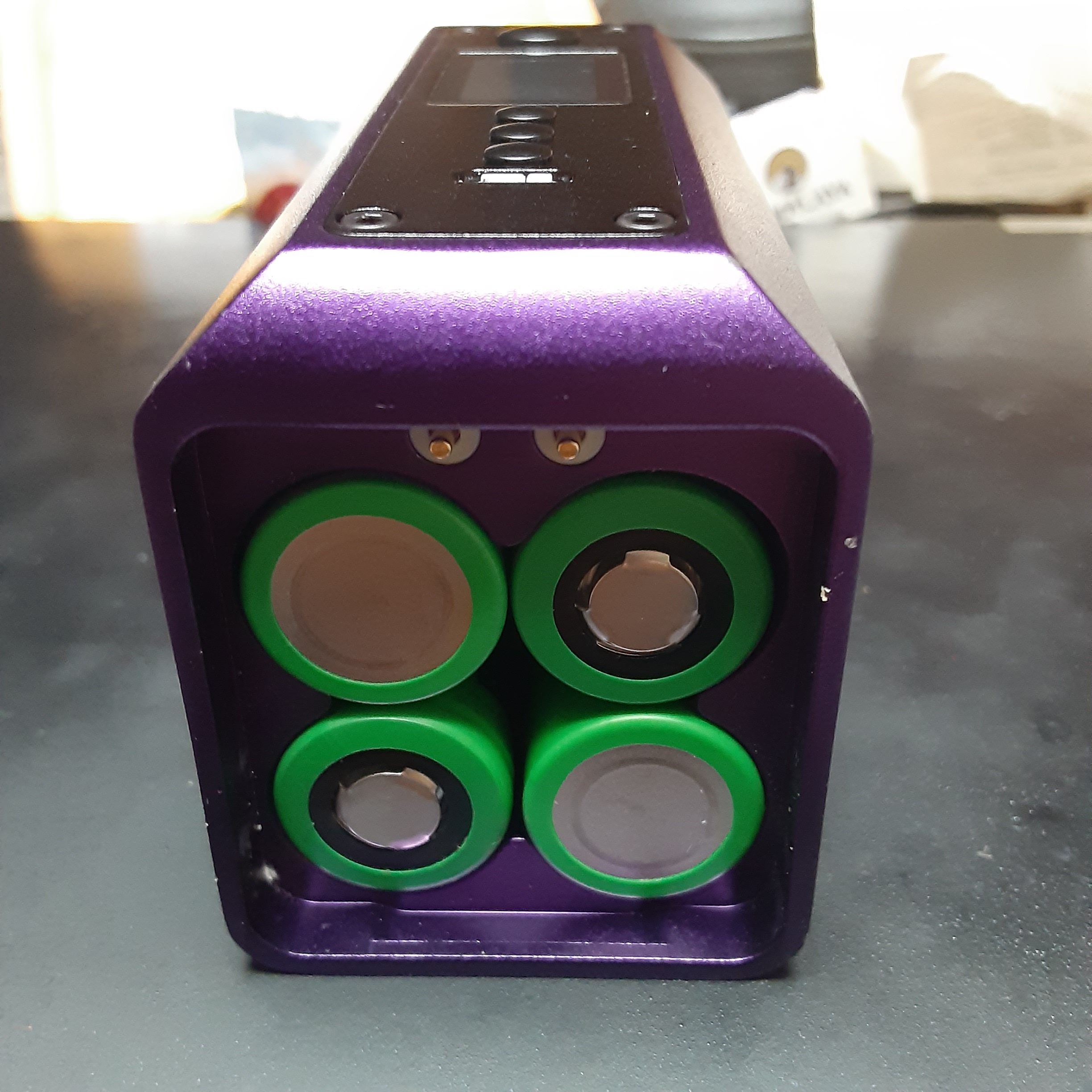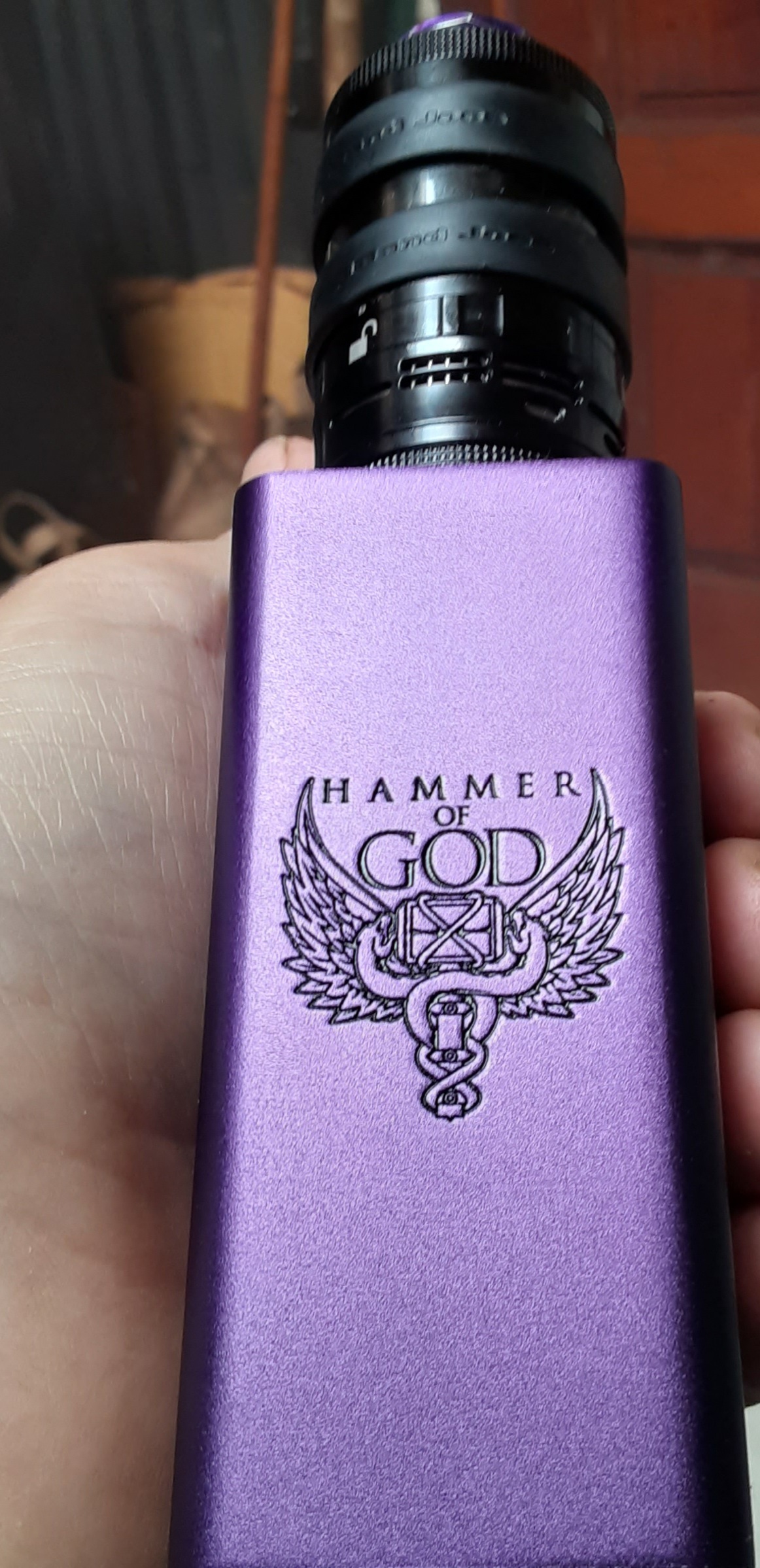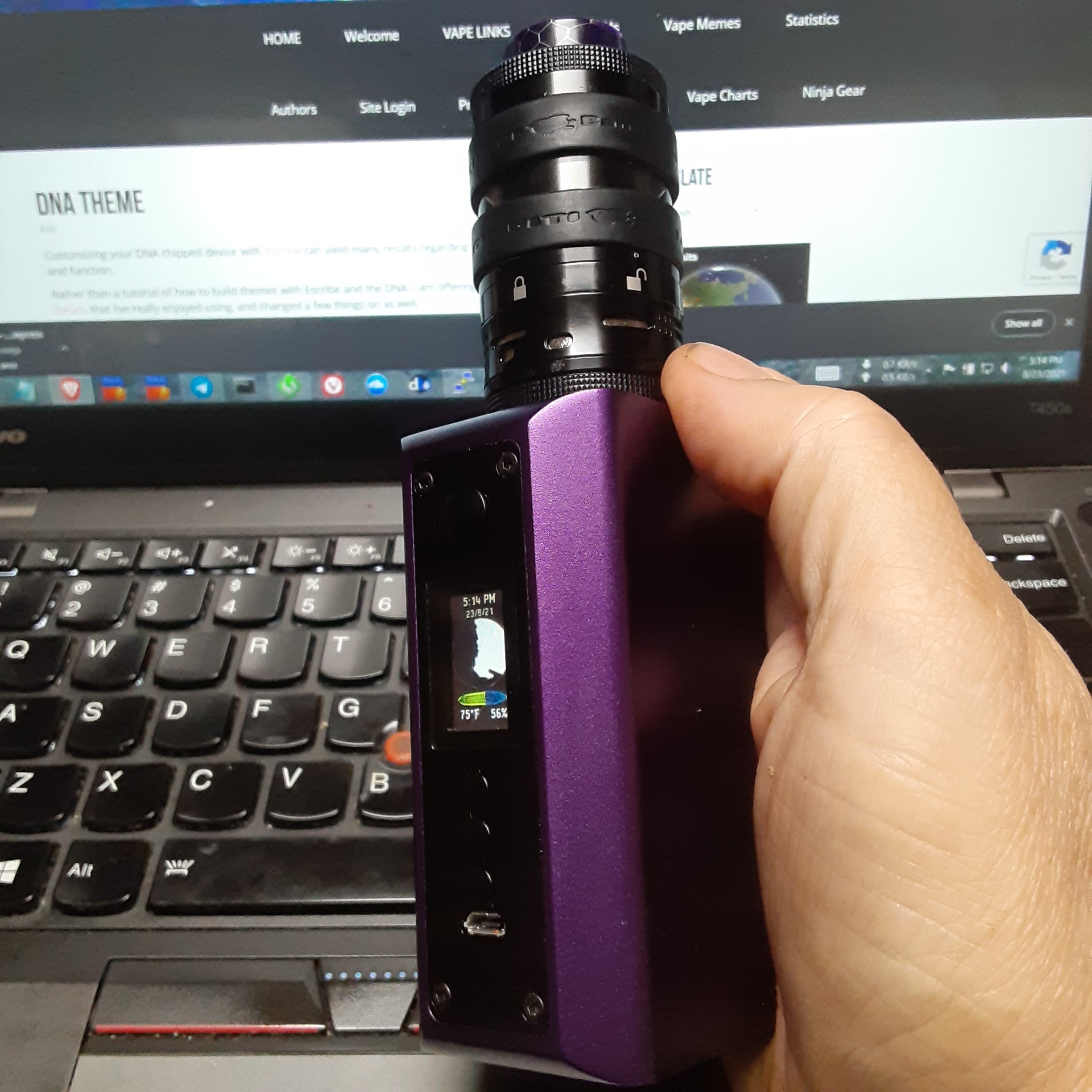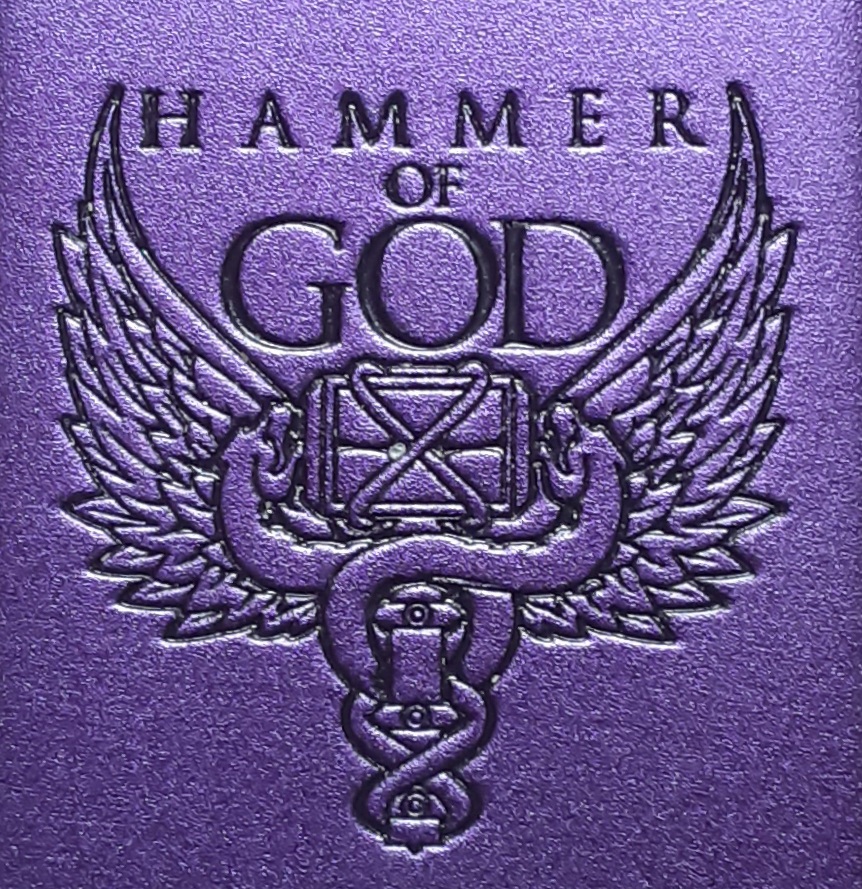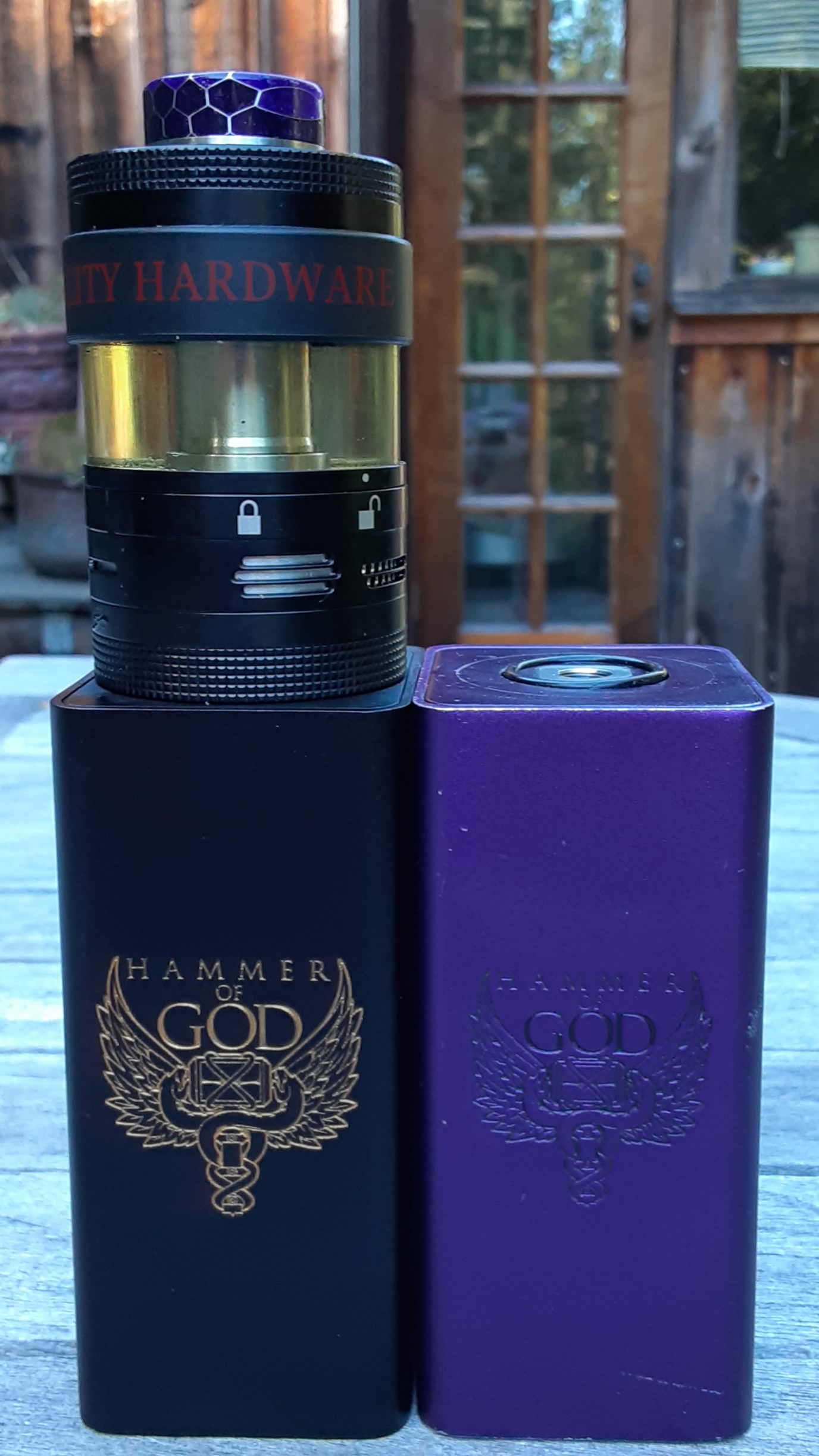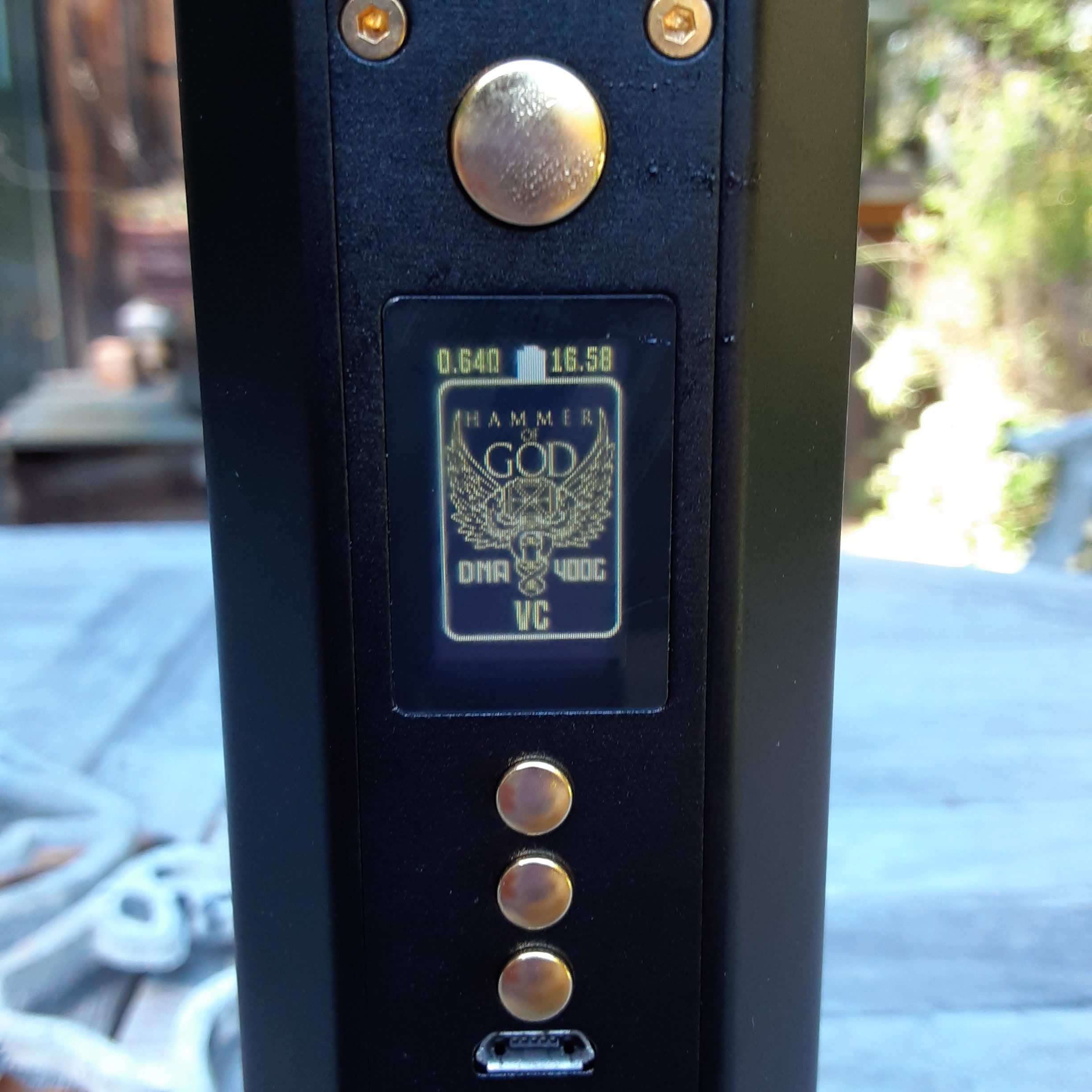 .
Share: