The Steamcrave Titan V2 RDTA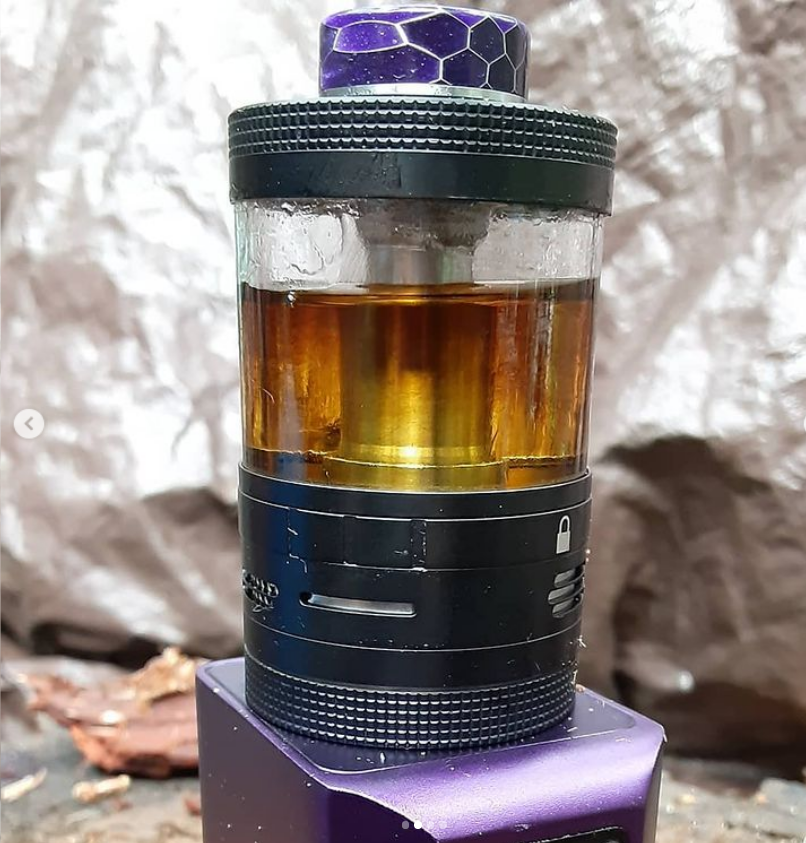 Steamcrave has released their Titan V2 RDTA in 2021 !
The first thing to catch your eye is its enormous size. Yes, it holds 32ml of liquid, is 41mm wide, and 76mm tall with the larger tank configuration option !
Now they say  32ml tank but the RDA section holds 4ml. I haven't measured it yet, but I'm thinking it could be 36ml in total.
In any event, yes, it's BIG. However this is the least amazing feature of this incredible RDTA.
We've come to expect a certian standard of machining with Steamcrave, and with the Titan V2 RDTA they go above and beyond their normal excellence.
The Titan V2 features a juice control valve and an improved airflow control ring from the original Titan. It's got the honeycomb intake with 3 different options of flow. Unlike the Ragnar, it does not have under-coil flow. Rather, it has dual side intake flow.
The control vavles turn with a … can i say… sexy feel to them. The smooth machining is so fine. Also in comparison toe the Ragnar, they glide much more easily.
The wide chimney and wide bore 810 drip tip provide ample vapor flow and production. The flavor is superior to most RDTA's and even many RDA's, of which this Titan can be one.
The titan has 3 configurations as far as the tank goes, you can use the large 32ml tank as I do, or the smaller 20ml tank. You can also use it in RDA mode by removing the glass entirely, and it will have a 4ml juice reservoir.
The package of Titan V2 RDTA Tank Atomizer Comes With:
1* Aromamizer TITAN V2 20ml version whole unit
1* Spare 20ml glass
1* 32ml long chimney
2* 32ml long glass
2* Vape Band
1* Drip tip
1* Allen Key
1* Pack of Spare O-rings and grub screws
1* SteamCrave sticker
1* User Manual
The Titan V2 of course pairs nicely with the Titan v1.5 PWM mod, with its 41mm 510 plate. If you get them together as a kit, you will also receive the mesh deck for the Titan V2, otherwise available on Steamcrave's shopping site.
This RDTA comes with a postless deck that is suited for either paralell or series builds. Yes, the R of RDTA is for Rebuilable, there are no factory-made wicked coils for the Titan.
Most of us build paralell builds, where the resistance of each coil is divided by 0.5 (half),  With series builds, the resistance is doubled. Here's an image of the deck and diagram showing you series and paralell builds on the Titan V2.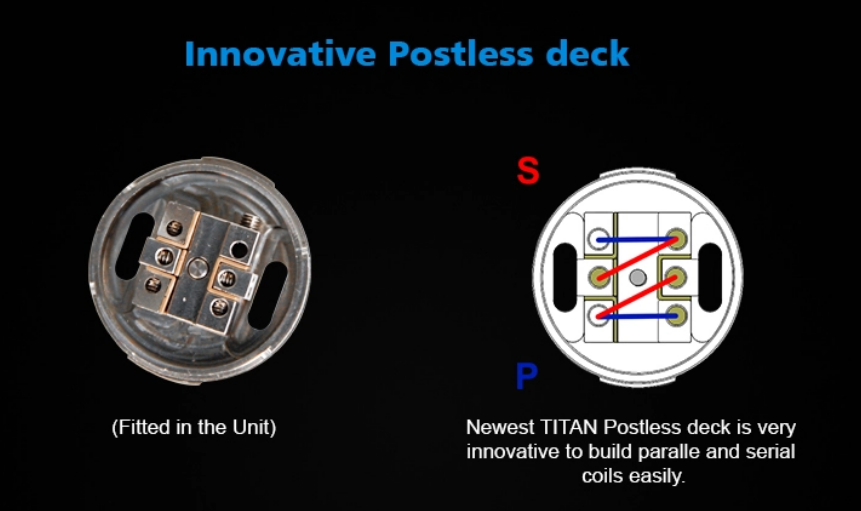 Conclusion
The Titan V2 RDTA is a very forgiving tank to build on, partly due to its large size. The wicking is very easily done. Cut the wicks off right at the level of the deck. Fluff and tuck into valley.
The tank comes in Stainless Steel, Gun Metal, or Black.
This atomizer is a joy to use, great flavor, awesome vapor production, and easy building. What's not to like ?
Here are some images :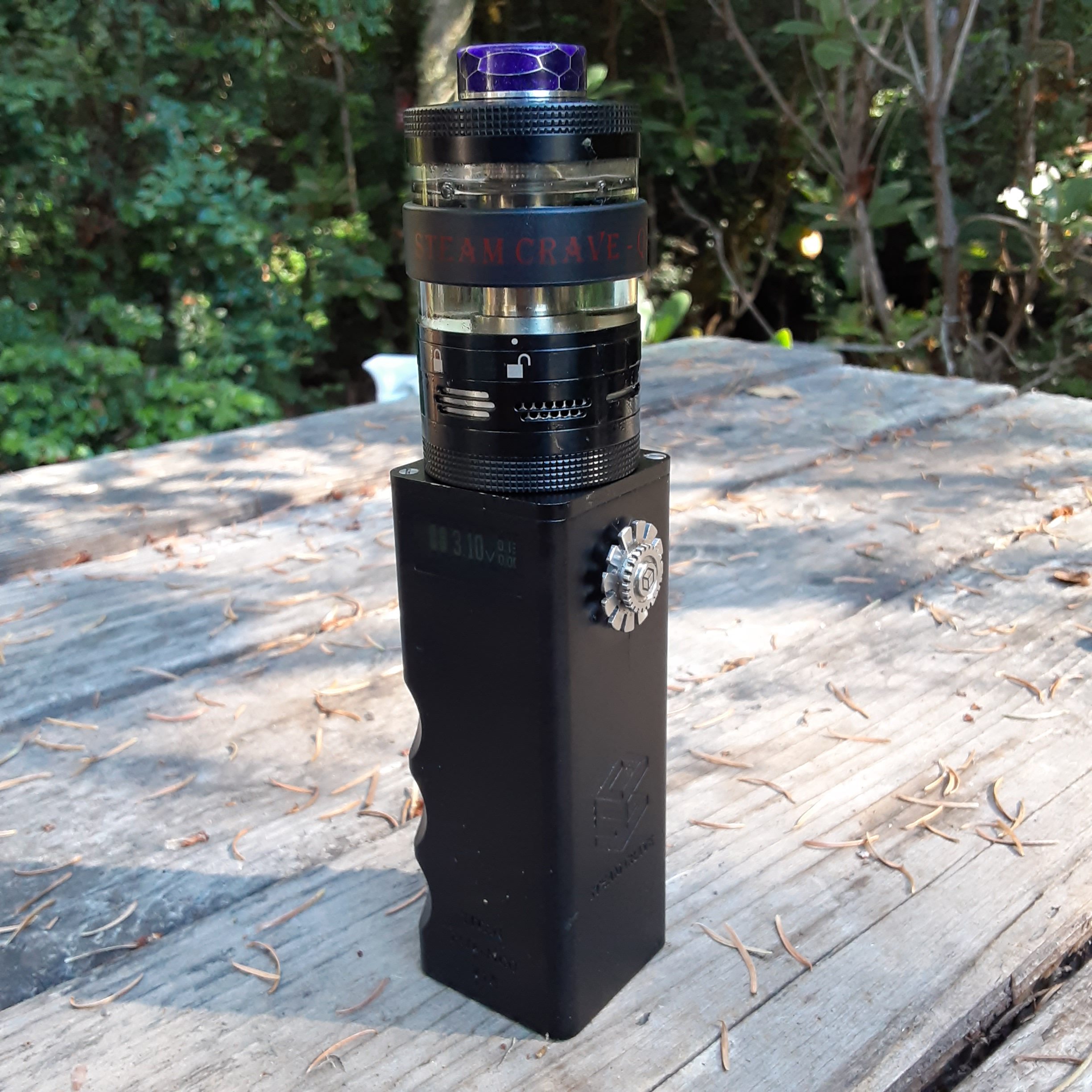 .
Share: