The Core 2.0 eRig for concentrates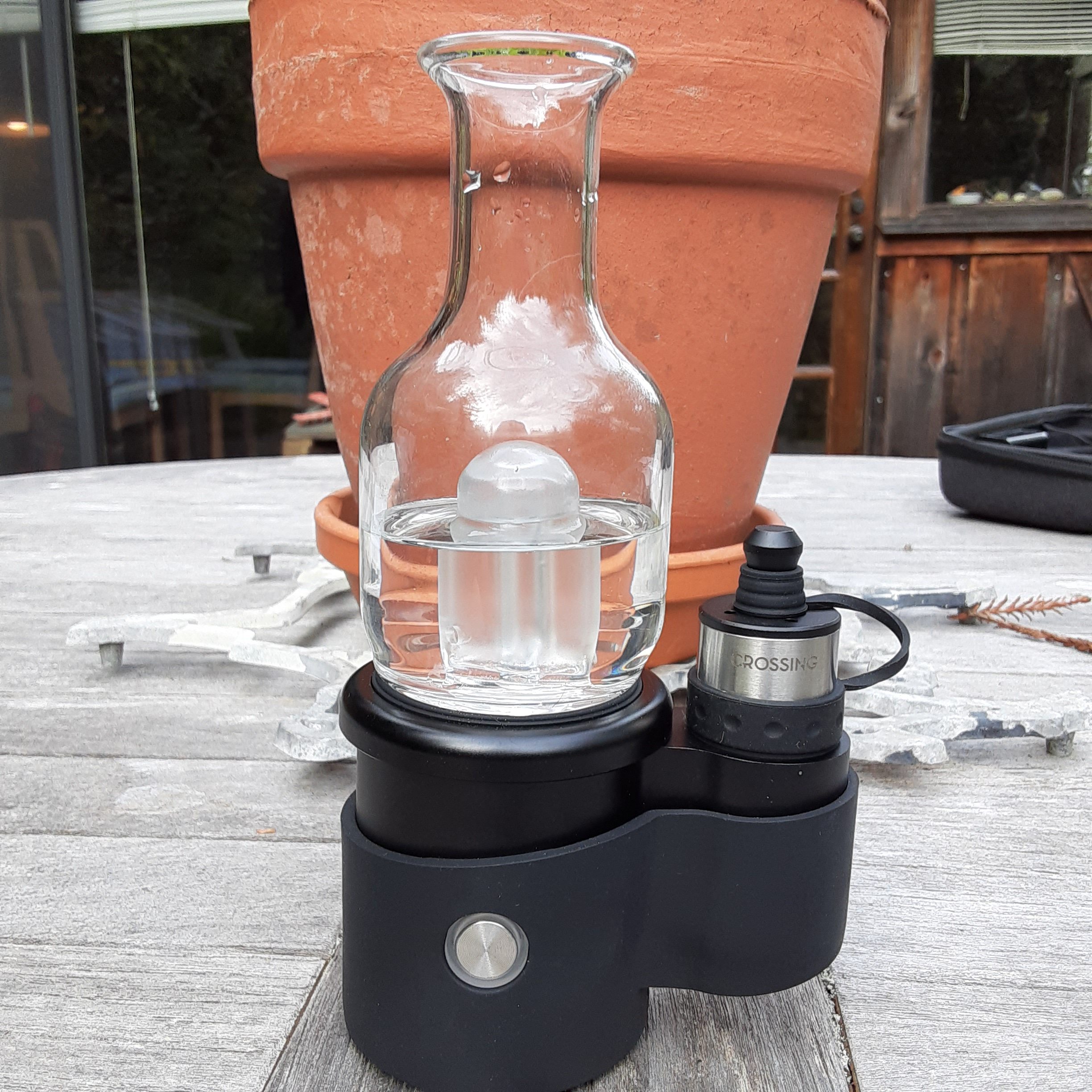 Crossing Tech and Divine Tribe have delivered the ultimate portable concentrate heating device, the Core 2.0 !
This device is for heating concentrates, it is not for nicotine delivery.
Utilizing the same cup as the Divine Crossing v5 Rebuildable Concentrate Heater, the cup holding your concentrates is heated by an embedded tungsten coil inside an Alumina cup. The sides of the cup as well as the bottom are heated in this device.
The Core 2.0 has a rebuildable heater cup, so when the cup eventually fails (I've been on the same V5 cup since August), it's easy and affordable to replace.
This unit uses only the DT V5 heater cup, there are no coils with wires for this unit. The atomizer section only employes metal and ceramic. The silicone and PEEK have been replaced with an all ceramic design since the original Core.
Now, let's check out how to use it.
Using the Core 2.0
The device has four heat settings. By clicking the only button three times, you can select power level:
Blue – 12.5 second pre-heat – Approx. 400°
Green – 13 second pre-heat – Approx. 425°
White – 17.5 second pre-heat – Approx. 465°
Red – 22.5 second pre-heat – Approx. 500°
The Core 2.0 has a run time of up to 80 seconds on auto mode, up to 60 seconds with manual firing.
The button functions are as follows:
Hold – Manual fire up to 60 seconds
Two clicks – Activate session mode – One click to cancel
Three Clicks – Change heat setting
Four Click – Display power level – Red/Low – White/Medium – Green/Full
Five Clicks – Lock or unlock Core 2.0 Base
So using it is pretty simple, if you're doing manual mode just select your heat level, load a rice grain worth of concentrate into the cup, press and hold the button, after the concentrate begins to bubble, put the carb cap on, and inhale slowly from the glass chamber. You can do this !
For using 'session' mode,  after selecting your heat level, double-click the button and place the carb cap on, When the unit vibrates, the pre-heat is done, and you can start inhaling ! The session will last up to 80 total seconds, but you can stop it by clicking the button once.
Maintenance
Be sure to wipe out the heater after each use with a cotton swab such as Q-tip or similar. The Core 2.0 comes with a few of them. Don't try to extract all your material down to the bone, leave just a little bit in the cup to wipe up.
In the event you "chaz" (char) the heater cup by over-cooking your concentrate, the easiest way to clean the heater is to remove the heater assembly (not when it's hot !) by simply unscrewing it by the metal grip. This is a 510 connection. So put a heat sink on your mod and screw the DTV5 rebuildable heater assembly into a battery mod. Set to 36 watts and fire for 60 seconds, or until the resistance reached around .91 . The heater should be clean at this point, but another few goes at this, while letting it cool in between heat-up cycles, may be necessary.
If you don't have a mod, you can clean the cup in a solvent such as isopropyl alcohol. The entire housing can be cleaned with it. Make sure it's completely dry before using it again.
Change the water regularly. Remove the glass bubbler piece for filling. Just gently pull it out, When placing the bubbler back onto the Core 2.0 base, make sure the air holes line up.
Also, you're going to want to clean the heater housing occasionally, maybe weekly depending on usage, to prevent buildup, Then about every month or so with normal use, wipe out the airway with a cotton swab soaked with isopropyl alcohol, Make sure it's dry before use.
The bubbler section can be cleaned with hot water and/or isopropyl alcohol. Rinse fully after soaking in isopropyl alcohol.
Warning lights
The Core 2.0 has warning indications via the LED surrounding the button. If the Core 2.0 is not delivering vapor, check the button for these warning indications, they will flash one of these colors, three times:
Blue – Short-circuit warning
Green – No atomizer warning
White – Over-heat warning
Red – Low battery warning
Other information
CE Certified
ROHS Certified Materials
FCC Certification
FDA Approved Silicone
UN 38.3 Certified Li-Ion Battery Pack.
The Core 2.0 power base is covered by a one year manufacturer warranty against defects, and the carry case is covered by a one year manufacturer warranty against defects. The atomizer is covered by a one week manufacturer warranty against defects.
The vaporizer takes about 1 hour and 45 minutes to fully charge, utilizing type C charging.
How it vapes
Honestly, the Core 2.0 has impressed me far beyond what I was expecting. It delivers wonderful hits, uses the DTV5  heater coil, which is AWESOME I must say. I like how the RDA section is fully rebuildable, and the heaters are very affordable. I've had a DTV5 heater on my V5 since August, used daily, and it's still working just like new !
I personally use manual mode, on the white setting. Auto mode is fine also, but that's just where I find myself at.
One note is that follow-up vaping will run a little hotter, for example, loading more concentrate right after the last load. The cup will run hotter.
The case is very nice, makes the Core 2.0 ready for on-the-go travel. Nice hard case.
Conclusion
The Core 2.0 is great for novices who don't want to fiddle with mods and temps and resistance and all the things that go into the V5. This unit gives you the wonderful performance of the DTV5 heater cup with simplicity and ease. Highly recommended.
To get your Core 2.0, click here !
Here are some images of the Core 2.0: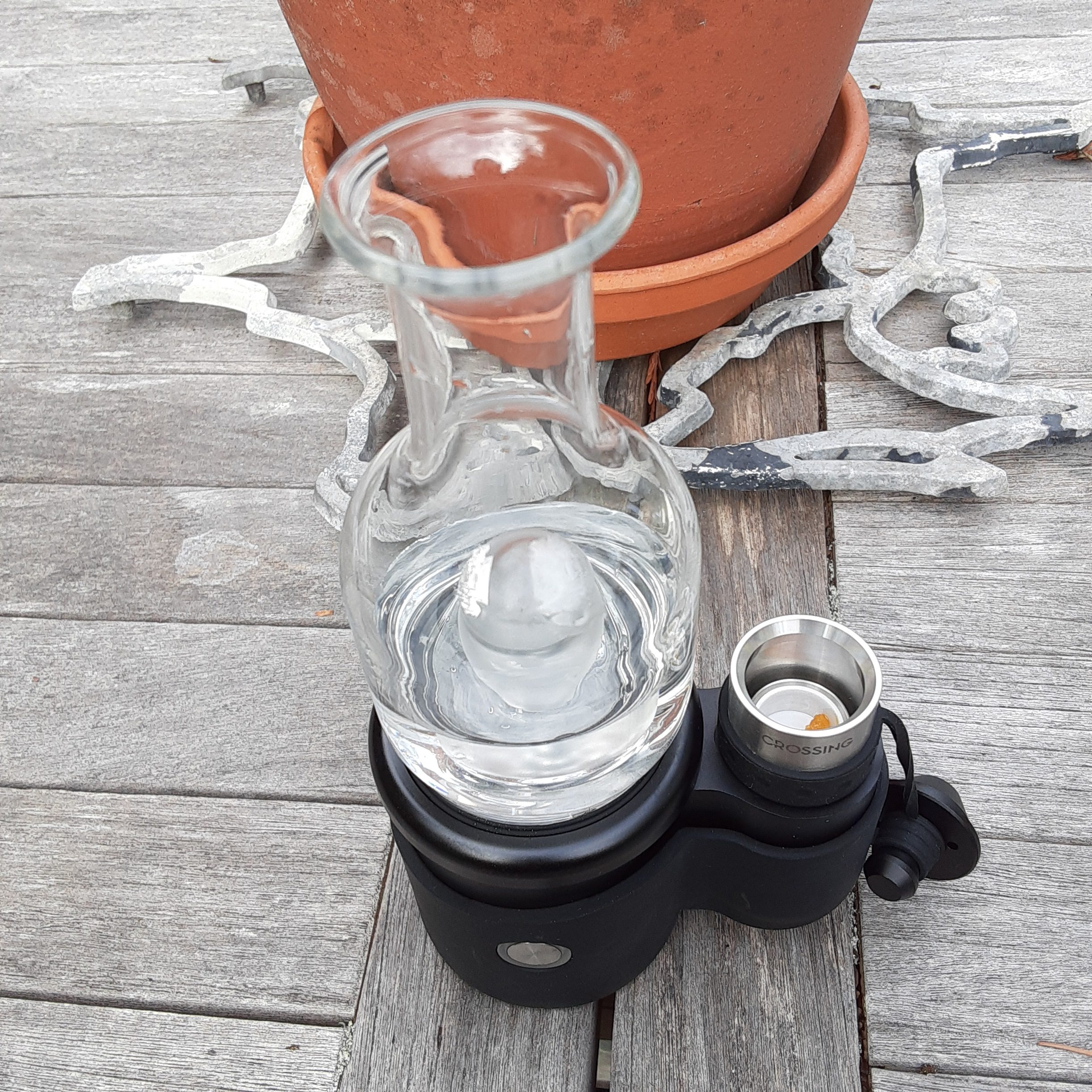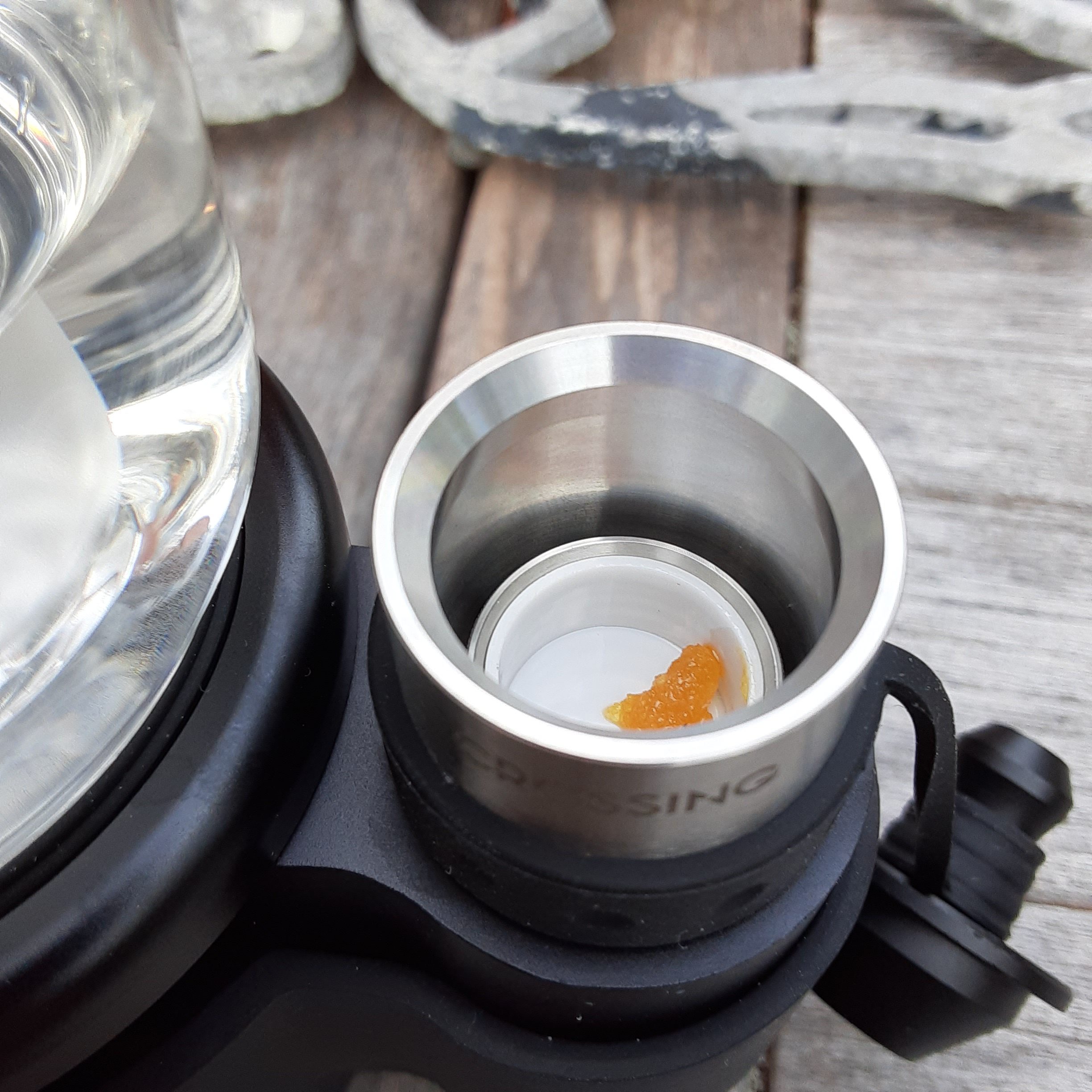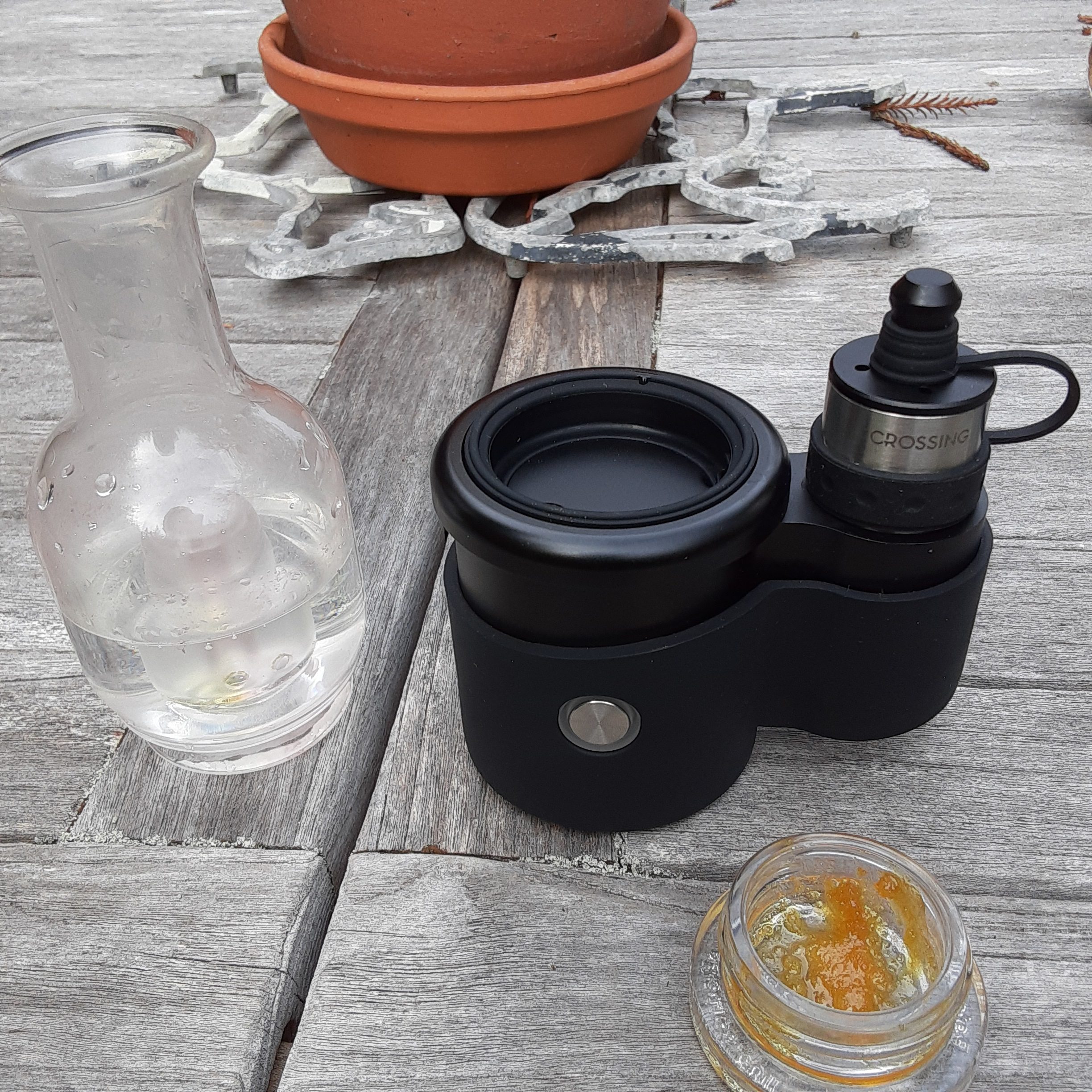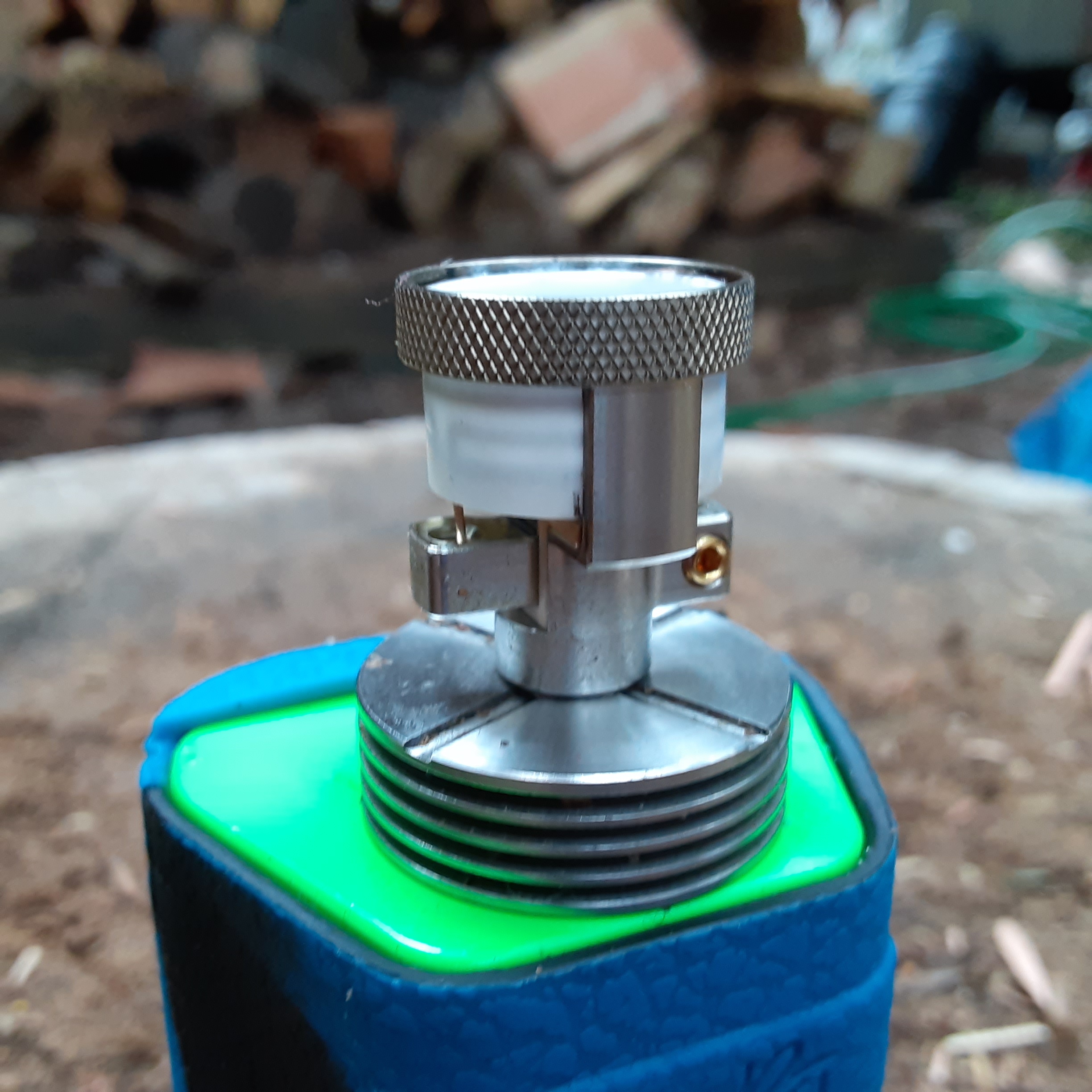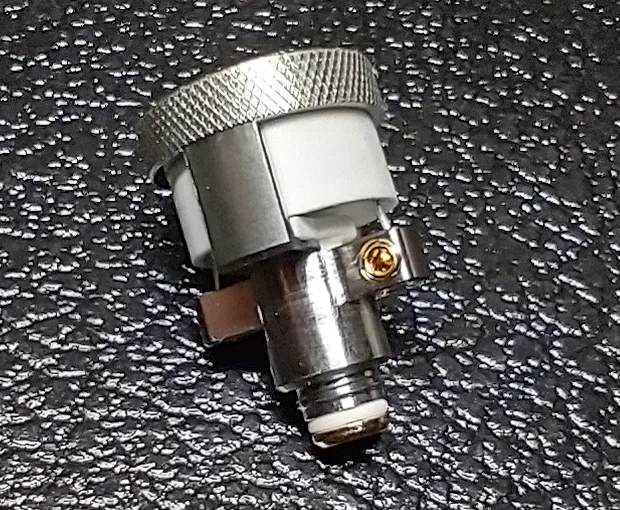 [wonderplugin_video videotype="mp4″ mp4="https://i.imgur.com/hfYdW0T.mp4″ webm="" poster="" lightbox=0 lightboxsize=1 lightboxwidth=960 lightboxheight=540 autoopen=0 autoopendelay=0 autoclose=0 lightboxtitle="" lightboxgroup="" lightboxshownavigation=0 showimage="" lightboxoptions="" videowidth=600 videoheight=400 keepaspectratio=1 autoplay=0 loop=0 videocss="position:relative;display:block;background-color:#000;overflow:hidden;max-width:100%;margin:0 auto;" playbutton="https://thevapor.ninja/wp-content/plugins/wonderplugin-video-embed/engine/playvideo-64-64-0.png"].
Share: