Review of the Waxxx pen by Grospot
Hey folks.
So we just acquired the Waxxx Dual Skillet Kit by Grospot, and here's our review.
If you're not familiar with 'wax pens', they are devices which heat concentrated oils, or 'wax', into vapor which can be inhaled for medicinal effect.
There are many different 'wax pens' on the market, we've reviewed 3 so far on the site. They all differ in quality, vapor production, ease of use, etc.
So, on with the Waxxx Dual Skillet.
It's got a coil which employs two ceramic rods wound by titanium grade 2 wire which is replaceable (when they do burn out). This pen system is very simple, with a small battery included to charge the coils, and a simple tube inhaler piece above that.
Here's a pic of the coil used: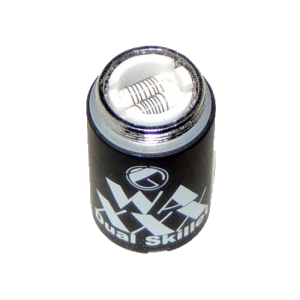 So the concentrate, 'wax', is placed directly upon these coils. As you can see, there isn't much of a bowl here, no depression to hold any amount of wax. So you basically put it in a flat surface and let it rest there. This provides some difficulty with harder waxes such as shatter as the piece can easily fall out. Also, when using wax, it's a bit easy to spill out of this bowl-less coil.
Nonetheless, it works fairly well. Here's a pic of the whole kit :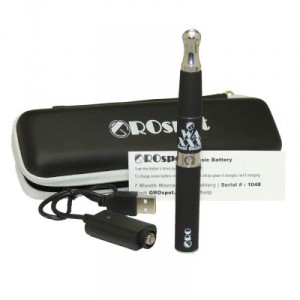 You can see the pen assembled there in the foreground. Included is a small battery, which, although very convenient and pocket-able, won't provide a very long life. However it's plenty for a few short sessions. Very handy size.
We're not sure if the kit normally comes with one, but we also got a GROme atomizer included, which DOES have a recessed-bowl coil.
It's a glass housing with o-rings, straight and stout. Here's a pic.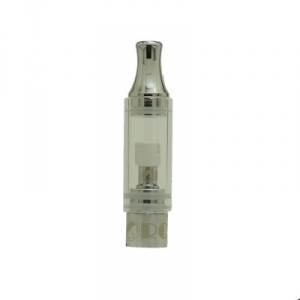 Ours came with a dual ceramic coil with a cap. This worked pretty well, and held the wax in more efficiently.
In summary, if you're a heavy all day vaper you might consider that the battery is quite small, but for those who want an evening vape and easy pocket sized vape action, this will work fairly well, although we had better luck with the other 2 units, the DT donut, and the Source Orb.  You can find these Waxx pens at grospot.com .
Share: